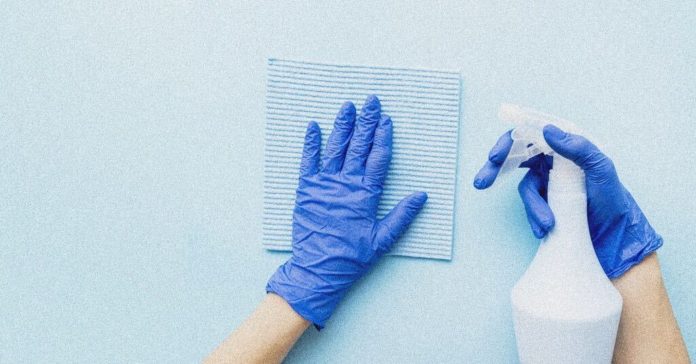 A Texas firm is the first in the nation to receive Environmental Protection Agency approval for a surface disinfectant that is supposed to kill coronavirus, but skeptics are questioning whether it is safe and does the job the company says it does.
Health and chemical experts have said that Allied BioScience's product, SurfaceWise 2, may harm people who come in contact with it and may offer little if any protection against the virus that causes COVID-19, which is mainly spread through the air in closed spaces.
"It would be great if this was a miracle solution, but it's not," said Jennifer Sass, a senior scientist at the Natural Resources Defense Council. "There's plenty of risk here and too much we don't know about how this chemical could actually harm people."
Dallas-based American Airlines and two orthopedic and spine clinics in Dallas have been approved to use SurfaceWise 2. The EPA is limiting use of the product to airport facilities in Texas and on planes with flights originating in Texas. The initial application and any reapplication must occur in Texas.
Allied BioScience's press release states that customers can use just a single application to protect against the coronavirus on surfaces. They claim it is non-toxic and has antiviral properties that kill 99.9% of viruses on surfaces for up to seven days.
The company hopes to receive approval to market the surface spray in all 50 states.
"There're almost 500 products that can kill COVID, however, none of them have longer than a momentary effect," Allied BioScience's chief marketing officer Jessica Hilton said.
Allied BioScience has noted that this product is meant to be used along with other safety measures, such as wearing face masks and social distancing.