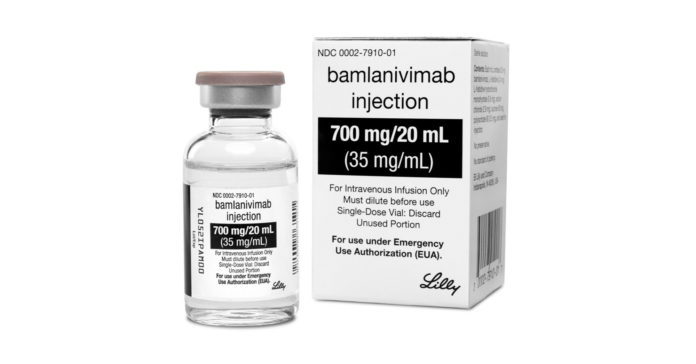 An initial shipment of bamlanivimab, the Eli Lilly & Company COVID-19 antibody therapy, is scheduled to be delivered to Texas as early as next week for use by hospitals across the state, according to an announcement from Gov. Greg Abbott's office.
The weekly shipments of doses are being provided to the state at no cost through the U.S. Department of Health and Human Services.
The Texas Department of State Health Services will allocate the initial distribution of the antibody therapy based on three criteria: new confirmed cases of COVID-19 in the community, new lab-confirmed COVID-19 admissions to hospitals, and total lab-confirmed COVID-19 patients in hospitals.
The state has not specified exactly which communities will be getting this first shipment, but it is likely to be going to areas of the state that are experiencing uncontrollable outbreaks of the disease like El Paso, Lubbock and Amarillo.
Bamlanivimab is for outpatient use in people who have tested positive for COVID-19 and are at increased risk of severe disease. It has been shown to prevent hospitalizations in some patients when used before they become very sick.