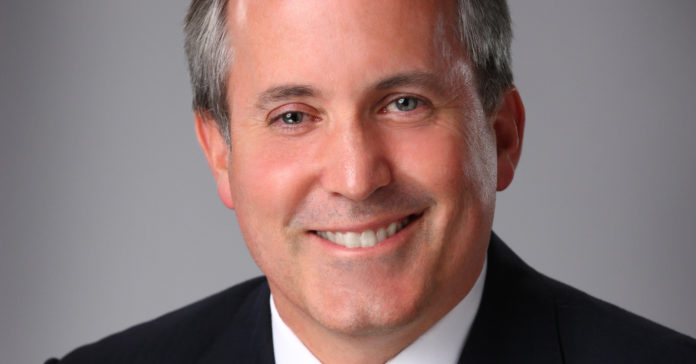 Update: In an exclusive interview with KXAN, Texas Attorney General Ken Paxton said everything he is accused of is untrue and he didn't fire former top aides in retaliation for the charges they've leveled against him.
"No, they were let go… remember, some of them weren't let go," Paxton said in answer to questions from KXAN political reporter John Engel. "They decided on their own to leave. Others left because they were terminated and there were issues related to their employment that were legitimate. Facts matter. As time goes on people will see the truth of what we're saying, that these people, some of them, had legitimate issues unrelated to me that ended up resulting in their termination."
---
Four of the former employees who have accused Texas Attorney General Ken Paxton of bribery and abuse of his office have filed a whistleblower lawsuit, according to multiple media reports.  
The lawsuit claims the employees, all former high-ranking staffers in Paxton's office, were fired or placed on leave in retaliation for shining a light on Paxton's alleged criminal activity.
News of Paxton's latest scandal broke in early October, when a group of seven Paxton lieutenants asked for an investigation into the AG's relationship with Austin developer and political donor Nate Paul. Then just a week ago came word of an extra-marital affair between Paxton and a woman hired by Paul.
Since the original story broke, the number of whistleblowers has grown to eight. All have been fired, resigned or placed on leave.
The lawsuit details four instances in which Paxton allegedly abused his position to help Paul and offers intriguing new information about the attorney general's behavior, including his alleged use of "burner" cellphones to hide the affair.
What led to the bribery accusations remains unclear, but the misuse of office claims apparently stem from Paxton's use of his public office to help Paul investigate the FBI's actions related to a raid at Paul's home and business.
The lawsuit plaintiffs are James Blake Brickman, David Maxwell, J. Mark Penley and Ryan Vassar. Brickman, Maxwell and Penley were fired. Vassar is on administrative leave.
They are seeking lost wages, reinstatement to their old jobs and other monetary damages.