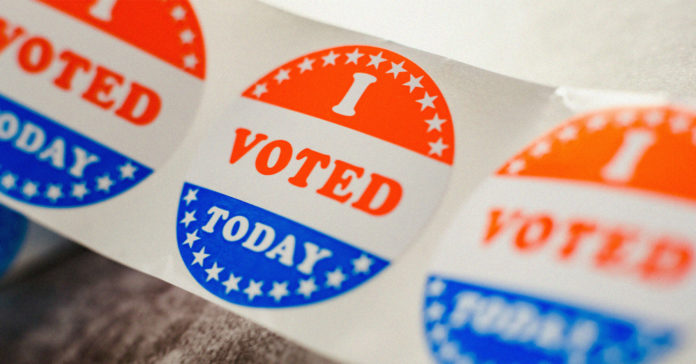 After being closed for the Independence Day holiday, early voting locations are open again across Texas through Friday.
Reports, so far, have indicated few problems for voters who haven't been scared away from the polls by the threat of catching COVID-19.
Former Houston Mayor Annise Parker voted in person last Thursday and commended election officials via Twitter for doing a good job.
"Efficient and safe. Poll workers masked and behind plastic screens. You don't have to touch anything—even a finger cover to use on the voting machine wheel," Parker wrote.
Voter James Barlow also reported a good experience in Dallas.
"I have my mask on, I have my gloves on. He was very helpful, showed me everything and it was over," Barlow told KDFW-TV.
There were concerns early on of difficulty recruiting poll workers, which tend to be 60 or older.
"Poll workers are the essential workers of democracy," said Rose Clouston with the Texas Democratic Party in the Dallas Morning News prior to the star of the early voting period. "One of the first questions that many people ask when they are considering being a poll worker is what are the safety protocols that are going to be available at the polling place."
Texas Republican Party Chair James Dickey shared similar concerns.
"So far, we have heard some dropout from folks (who often serve as poll workers) for some combination of reasons, either because of concern about coronavirus or fallout from the response to the virus, are not able to be available," Dickey said.
Local election officials are viewing the early voting period and upcoming July 14 primary runoffs as preparation for the presidential election in November.
Voters will notice some changes to help protect them from COVID-19, including social distancing, hand sanitizer, masks, gloves, finger coverings, sanitized styluses and plastic barriers.
Gov. Greg Abbott's mandatory statewide mask order does not apply at voting locations, but voters are encouraged to wear them to protect themselves and others.
Harris County reported a surge of mail-in ballots and in-person voting on the first day of early voting, June 29, but the daily reports from County Clerk Chris Hollins' office indicate that has dropped off since then. Runoff elections tend to have low turnouts.
The March primary runoffs were delayed from May to July in hopes that COVID-19 would be less of a problem. Ironically, the disease is more of a problem in Texas now than it was in May.
The July 14 election will decide runoffs in more than 30 GOP and Democratic primary races across the state.