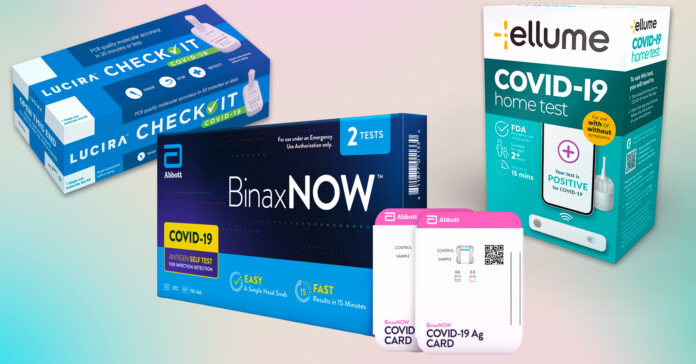 The Biden administration recently began offering free COVID tests and announced Wednesday they would be offering a total of 400 million N95 masks to the public.
The United States Postal Service recently launched an online form where you can order a kit containing four individual COVID tests. Note that they are currently offering this service to residential addresses only.
If you order them now, you should receive your tests by the end of the month.
The N95 masks will soon be available at community health centers and retail pharmacies nationwide at no charge. However, there will be a limit of three per person. The program starts next week and should be in full gear by early February.
These programs are a response to the spike in cases, hospitalizations, and deaths following the spread of the new omicron variant. But some public health experts say these initiatives should have come earlier.
"It will not be as impactful as it would have been had we done it at the beginning of the omicron surge or the beginning of the delta surge," said Julia Raifman, health law and public policy expert at the Boston University School of Public Health.
According to the CDC, N95s and similar respirators offer the highest levels of protection, filtering out 95% of all airborne particles when used correctly.
Dr. Ashish K. Jha, Dean of the Brown University School of Public Health believes the masks may only "help on the margins" because most Americans aren't interested in wearing them. He explains the best mask is the one that people will wear.
The masks are coming from the Strategic National Stockpile, the nation's emergency reserve of medical supplies. We emptied this stockpile during the initial pandemic and many health workers still did not have essential protective equipment to fight the new outbreak. China, the producer of half the world's masks, started hoarding them.
The Biden administration promised to correct those shortcomings. During a Senate hearing last week, Dawn O'Connell, assistant secretary for preparedness and response at the Department of Health and Human Services, said the stockpile had 737 million N95 masks produced domestically.