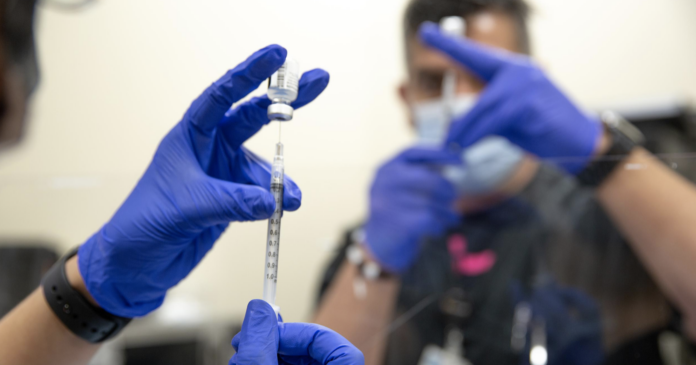 Seems the fast-spreading omicron variant has caught up with Houston and is threatening to cause havoc as early as next month. Health officials are warning there could be a nationwide spike, bigger and faster than with the Delta variant.

According to The Houston Chronicle, there is little data available in what is considered the early stages of the new variant's spread, experts are unsure about the degree to which it could overwhelm the healthcare system — a critical question in the months ahead. 

"We're going to have a wave. I don't doubt it at all," said Dr. Rodrigo Hasbun, professor of infectious diseases with McGovern Medical School at UTHealth Houston. 
As much as we would like to deny the existence of a new surge, the facts don't lie:
Texas Medical Center tripled their daily average of positive cases from 232 to 721. 
Houston Methodist on Tuesday recorded nearly five times the number of positive cases compared to the previous week. 
Harris County Public Health on Tuesday reported 483 new cases. 
The variant now makes up roughly 32 percent of cases in the hospital system, up from 13 percent on Saturday.  
Omicron has been detected in 17 states and accounts for 2.9 percent of the country's cases, a jump from 0.4 % last week.

If these statistics aren't a sign to get a vaccinated then I don't know what is. Pfizer and Moderna show the new strain significantly reduces their effectiveness, but a booster shot from either appears to offer better protection.

"The fundamental message is, just as we've done before when the situation on the ground changes, it's time for us to change our behavior," said Dr. Marc Boom, president and CEO of Houston Methodist. "To me the most important message is, if you haven't been vaccinated, get vaccinated. Schedule boosters."