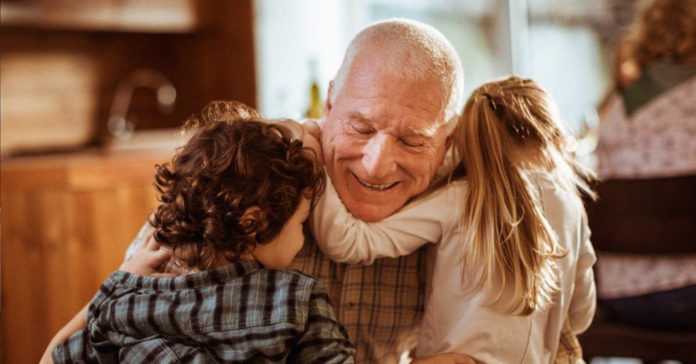 No more placing hands against nursing home facility windows, and no more holding up notes to a loved one that says "I miss you."  Families can now visit together with their loved ones who are residing in nursing homes in Texas. New rules from the HHSC mean that Texas nursing home residents who are fully vaccinated can hug their family members and friends.
"Nothing can replace a hug and a smile from a loved one," said Becky Anderson, chief clinical officer for 31 facilities in Texas.
The Texas Health and Human Services Commission announced on March 23 that protocols are still in place to prevent the spread of COVID-19, "including the wearing of face masks."
Although now Texas nursing facilities can permit personal contact during visitors for fully vaccinated residents. New guidelines also permit:
up to two essential caregivers at the same time to visit a resident with any COVID-19 status.
all visitation without time limits, while adhering to infection prevention and control measures.
end-of-life visits for all residents regardless of their COVID-19 status in all nursing facilities, with an expanded definition of end-of-life visits that now includes all residents receiving hospice services; residents at or near the end of life, with or without hospice services; and residents whose prognosis does not indicate recovery.
The guidance also includes what nursing facilities no longer need to do:
request general visitation approval from HHSC.
monitor visits or escort visitors to and from the visitation area.
limit indoor visitation to areas with a plexiglass barrier or booth.
require documentation of a negative COVID-19 test result for essential caregiver or salon services visitors.
Victoria Ford, chief policy and regulatory officer for the Texas Health and Human Services Commission told the Texas Tribune, "Safely visiting with family and friends is vital to the mental health and well-being of long-term care residents."
Nursing home residents, and especially those with dementia, have been on State Sen. Lois Kolkhorst's (R-Brenham) mind throughout the pandemic as family members were unable to connect with their loved ones while COVID-19 cases increased.
The Austin American-Statesman reported on Wednesday that Sen. Kolkhorst's Senate Bill 25 was "inspired by countless tragic stories of nursing home residents who were cut off from loved ones" and their stories of sadness and grief.
The bill would allow nursing home residents to designate an "essential caregiver" that would be permitted to have in-person visits, for two hours a day, the bill was unanimously  approved by the Texas Senate last week.