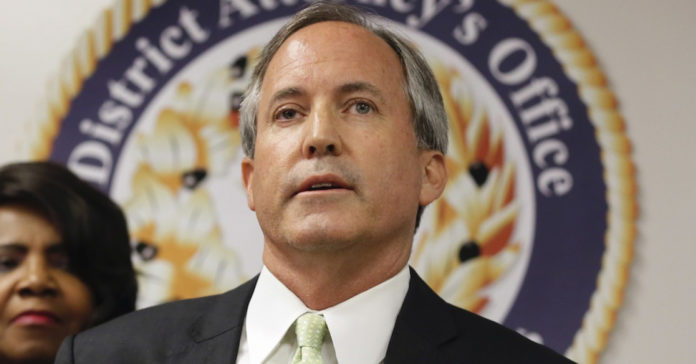 Attorney General Ken Paxton's office is refusing to release Paxton's correspondence while he visited Washington, D.C. for the pro-Trump rally, the event that preceded the U.S. Capitol riots.
The Texas Public Information Act guarantees that it's the people's right to access and review government records, especially those of people in public office. The same rule applies if those records are stored on personal devices or online accounts of public officials.
The attorney general's office has no policy regarding the release of work-related messages received or sent on Paxton's personal devices. It is unknown if the office even reviews those messages at some point or if it's up to Paxton whether he shares or not any sort of relevant communication.
At least five news organizations in Texas including The Texas Tribune and ProPublica, The Austin American-Statesman, The Dallas Morning News, The Houston Chronicle, and The San Antonio Express-News are fighting to get a hold of those messages, which could very well place Paxton in the DC riots. There's no evidence that shows if the AG was involved or not, but if that's not the case, then why can't they release those public record messages?
It's worth noting that Paxton has been a very vocal advocate for Trump, especially after he lost the election. The AG even led the now dismissed lawsuit that aimed  to overturn the election results. While he and his wife attended the pro-Trump rally, Paxton even took the mic to adress the crowd, "What we have in President Trump is a fighter," he said "And I think that's why we're all here. We will not quit fighting. We're Texans, we're Americans, and the fight will go on."