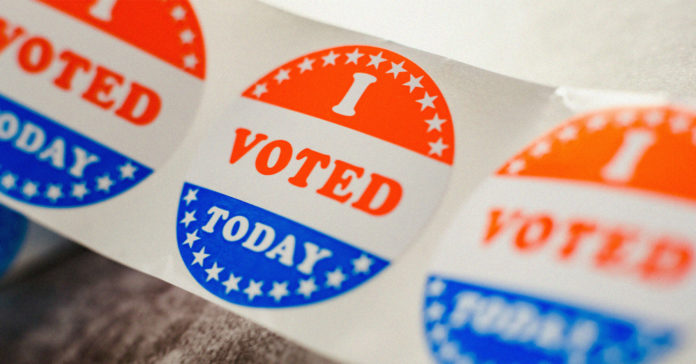 This is a developing story
The Texas House Committee on Elections was scheduled to hear public testimony on HB 6, a sweeping voter suppression bill that would restrict people with disabilities from obtaining mail-in ballots, require polling places in a county to have the same number of voting machines regardless of population, and other measures that would decrease voter participation.
House Elections Committee Chairman Briscoe Cain made a series of procedural decisions that stopped the chair of the House Legislative Black Caucus from asking questions on a voter suppression bill, and then stopped public testimony before it even started.
Committee Vice Chair Jessica Gonzalez was presiding over the committee during the layout of HB 6 by Cain, when she recognized Chairwoman Nicole Collier to ask questions.
"At this time," Cain interrupted, "we are coming up on lunch so…we are going to take a short recess."
"I object," Gonzalez replied, "I'm currently the chair, there's a chairwoman in the House and I will recognize her if she has any questions."
"I understand, I'm the chair of the committee, and I guess I've taken back the chair."
Upon returning from recess after the exchange, Cain informed the committee and witnesses who were waiting to testify that because he failed to say when the committee would come back from recess, they would have to end the hearing and he will need to schedule a new hearing on a later date.
There were almost 200 people signed up to testify on HB 5, 100 against, 80 for, and 20 neutral.
In addition to Attorney General Ken Paxton and the Texas Secretary of State, Beto O'rourke was in the Capitol and registered to testify against HB 6.