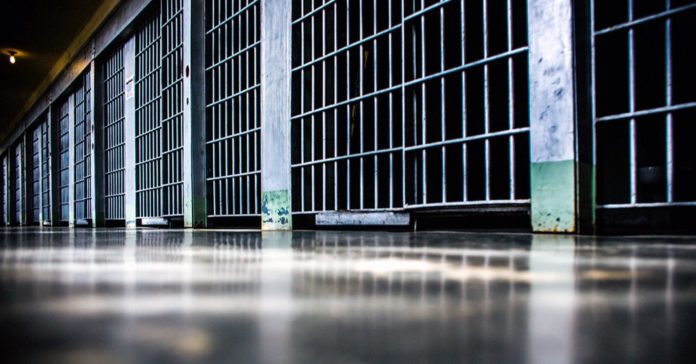 Today Harris County Judge Lina Hidalgo announced the release of about 1,000 nonviolent inmates from the Harris County Jail in hopes of stemming the spread of COVID-19. 
Hidalgo said the decision does not apply to violent offenders or those facing charges for drunk driving or home burglary. With those exceptions, Hidalgo said, Harris County's actions are consistent with Gov. Greg Abbott's order prohibiting the release of anyone charged in connection with a violent crime.
"There is no room for politics when it comes to this decision," she said.
The so-called compassionate releases do not absolve any of the suspects of the charges they are facing. They will still go through the criminal justice process and, if found guilty, will face their punishment, including the possibility of incarceration.
Hidalgo also announced she is extending the stay-at-home order for Harris County and surrounding unincorporated areas until April 30.
"We continue to see an alarming acceleration of COVID-19 case counts throughout our hospital systems and increased strain on hospital capacity. Texas Medical Center hospital leaders unanimously advise us that our efforts to drastically reduce public gatherings and activities remain critically important," Hidalgo wrote in a letter notifying all Harris County mayors of the extension.
Hidalgo left the door open to shortening or lengthening the order depending on if, or when, the situation changes.
Local health officials have said the disease could die out within four weeks if residents adhere to the strict social distancing requirements of the stay-at-home order. Otherwise, they say it will take up to eight weeks for the situation to improve.
The Harris County order closes nonessential businesses, prohibits all public gatherings and requires residents to stay at home unless going to essential jobs, the grocery store or pharmacy or picking up takeout from a restaurant.
Abbott has now issued a statewide order of his own that allows travel outside the home only for essential services such as health care, groceries, banking and financial services, utilities, child care and government services. But unlike the Harris County order and similar orders in place in the state's large metropolitan areas, Abbott's order also allows an exemption for church services.
Hidalgo had not had time to review Abbott's order but said any conflicts would be worked out.