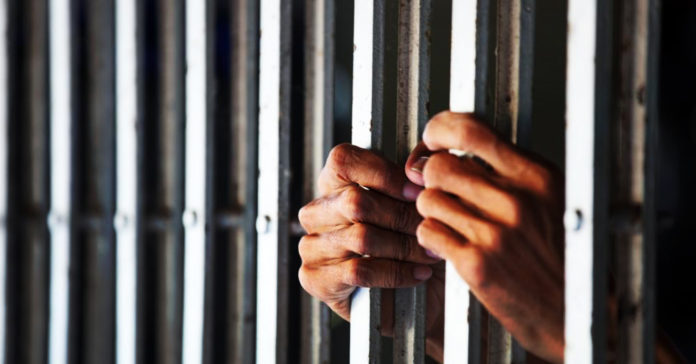 As COVID-19 cases increase in Texas, so do concerns about the well-being of people in Texas prisons and jails.
In Houston, Harris County Sheriff Ed Gonzalez has been calling for the compassionate release of nonviolent, medically vulnerable offenders from the Harris County lockup for more than a week. Numerous health care providers and other criminal justice advocates have signed a petition asking for the same thing.
Harris County Judge Lina Hidalgo is reportedly working on an executive order that would authorize the sheriff to determine who among the jail's 8,500 inmates can be released, but according to an exclusive story Thursday in the Houston Chronicle, the effort was complicated by Texas Attorney General Ken Paxton's threat to intervene.
"I've been clear that jail facilities are the perfect incubators for #COVID19. My role as sheriff is to provide care and custody of incarcerated individuals, and I'm doing that the best that I can, but I do not have the authority to release. I have to play by the rules and respect the separation of powers," Gonzalez said Thursday on Twitter.
.@kinsngops I understand and share your concerns. I've been clear that jail facilities are the perfect incubators for #Covid_19. My role as Sheriff is to provide care & custody of incarcerated individuals, and I'm doing that the best that I can, but I do not have the authority to https://t.co/Sz9gBY1trG

— Ed Gonzalez (@SheriffEd_HCSO) March 25, 2020
While work continues on Hidalgo's executive order, Harris County judges have been quietly releasing inmates, when possible. The same approach is being taken in Travis County where 71 inmates had been released on personal bonds as of a week ago. There have, so far, been no reports of COVID-19 in the Travis County jail.
In Dallas, five inmates have tested positive for the virus. Inmates and employees who have come in contact with those testing positive are being quarantined. At the Bexar County Juvenile Probation Department, children and staff are being monitored for signs of illness and increased cleaning and disinfecting protocols are being implemented after an employee tested positive for Coronavirus. Officials report the employee had not been on the job for the last two weeks.
The Texas Department of Criminal Justice (TDCJ) reported Wednesday that a prison staffer and an inmate tested positive for the virus. The employee is quarantined, and the inmate is undergoing treatment in Galveston.
"We have real concerns," said Kathryn McNeil, Executive Director of the Texas Defender Service, a nonprofit dedicated to establishing a fair and just criminal justice system in Texas. "What steps are being taken? The inmates are living in close quarters and interacting with staff who could be carriers of the virus and cause a massive outbreak. The impact would be devastating."
At the state's prisons, information on the TDCJ's COVID-19 Action Center website indicates any employee reporting for duty with a temperature of 100.4 or higher will not be allowed to enter and will be required to see a doctor and have a release prior to returning to work. They are also disinfecting common surfaces as often as possible and implementing temperature screenings of all incoming offenders arriving at all 24 TDCJ intake facilities.
All visitations to the state's 104 prison units were suspended March 14. Gov. Greg Abbott's order extends to personal visitations, media and attorneys. More information on TDCJ's response to COVID-19 is available at https://www.tdcj.texas.gov/covid-19/faq.html.
Elsewhere, New York City, New Jersey and Los Angeles are releasing nonviolent prisoners.