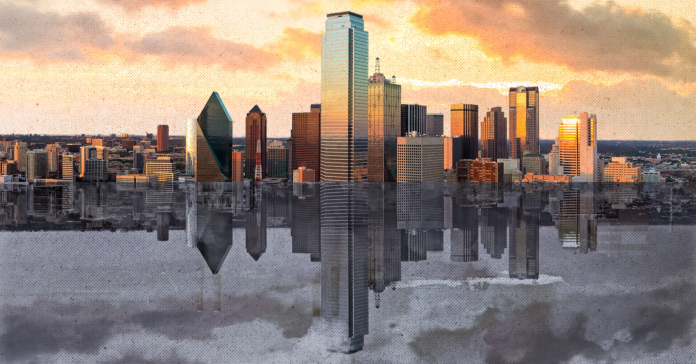 Senior citizens and people of every age who have serious medical problems such as compromised immune systems, heart conditions, lung conditions and others are at higher risk of becoming seriously ill from the coronavirus. 
And now environmental advocates say that people living in polluted areas are more likely to have health issues that make them more at risk.
Air pollution has dropped significantly in various countries since the start of the COVID-19 pandemic thanks to the shuttering of many businesses and greatly reduced travel as people shelter at home. While that is great short-term news, it's not something that can eradicate years or even decades of exposure. 
"Underlying health conditions are exacerbated by pollution hot spots as well as the virus," Elena Craft, Senior Director of the Environmental Defense Fund told the Texas Observer. 
Some doctors, such as Dr. Wesley Stafford, a Corpus Christi allergy and asthma physician and member of the Texas Medical Association Council on Science and Public Health, have been sounding the alarm on pollution and illness for years.
"We can either watch as our patients develop diseases and even die – because of the quality of the air we all breathe – or go public and work to reduce and reverse the progressive deterioration of the environment we all live in. We owe it to our patients, our communities, our children, and ourselves to get involved," he said in 2012.
Environment Texas found in a study that 8 million Texans in 12 urban areas (including Houston, Dallas and El Paso) and two rural counties were exposed to more than 100 days of smog pollution a year in Texas in 2016. These are days when the air quality is worse than what the EPA deems safe, and which can lead to "chest pain, coughing, throat irritation, and airway inflammation. It also can reduce lung function and harm lung tissue." 
The pollution has ramped up during the Trump Administration and their de-regulatory protocols, with unauthorized air emissions doubling in 2018.
"[Because of] chronic diseases, a lot of immune systems that aren't where they should be — are weakened and are more susceptible to other diseases," Brett Perkison, a Ppofessor of occupational medicine at the University of Texas School of Public Health told the Texas Observer.
Though healthy people can recover from the disease after experiencing mild to moderate symptoms, in compromised immune systems, it can quickly lead to fatal pneumonia. That is one reason many people are calling on President Donald Trump to federalize the manufacture of ventilators as the virus spread quickly through our country. The United States now leads the world in confirmed coronavirus cases.
The CDC is clear that there is no treatment or vaccine for the coronavirus at this time. The only effective prevention is to take actions to avoid becoming infected.
Despite the recent stay-at-home orders, some Houstonians are ignoring local officials' directions. Some parks are actually overrun with people, the Houston Chronicle reported.  
It's important to remember that serious lung disease, including that produced by air pollution, can go undetected, according to the American Lung Association. 
And youth is not a guarantee of safety. While it is true that adults make up the majority of infected persons and nearly all deaths, children can still get infected, become sick and spread the disease.