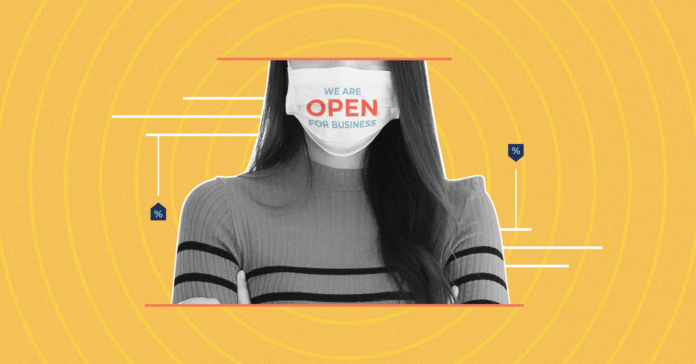 Gov. Greg Abbott has encouraged social distancing but hasn't required people to wear masks to help fight the spread of coronavirus.
Businesses must use their own discretion to decide if masks are required when entering the premises. They can put up signs saying to wear a mask before entering or they can go the opposite direction and say, "no masks allowed."
One bar, the Liberty Tree Tavern in Elgin, Texas, did just that — prohibited masks from being worn at all.
A poll conducted by RA News asked about mask usage when shopping or otherwise visiting local businesses. Here's what we found based on what our Facebook readers have been experiencing.
The poll asked, "Have you encountered any businesses that are NOT allowing you to wear a mask?"
Out of 190 responses, 16 said yes and 175 said no.
Comments ranged from stating they are not wearing masks at all, to it not making sense for a store to stop someone from wearing a mask, to sharing where to buy them.
One Facebook comment said, "I have not encountered any business that has not allowed me to wear a mask, but I will not go into any business that does not require everyone to wear a mask."
Another commenter wrote, "I am making a list of places that are requiring them now, and I won't be shopping there again, ever!"
Others share a concern for not wearing masks in public and one commenter said, "Won't dine in, still social distancing, still wearing a mask in every indoor space, excepting my own."
Masks have been recommended by the Centers for Disease Control as a way to prevent spreading coronavirus infected droplets to others.