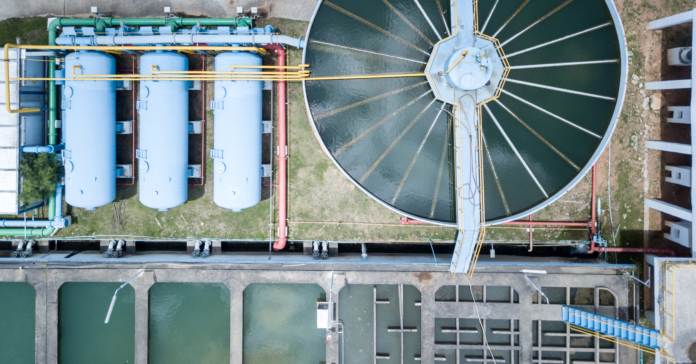 Who knew that flushing a toilet could yield valuable information about the spread of coronavirus? The virus can be detected in human waste, so scientists are going right to the source — our poop.
It's happening in Houston and other cities across the nation and around the world.
Dr. Ken Williamson is part of the testing underway in Oregon, where researchers are using raw sewage tests to look at what's going on in individual neighborhoods and facilities. He said it is helping them estimate how many people have been infected.
"We're looking at particular institutions, a hospital, a retirement home, a wealthy neighborhood, a poor neighborhood, an industrial area, a food processing area," Williamson said.
In Houston, the city health department is teaming up with Rice University to use raw sewage in hopes of bolstering lagging COVID-19 testing capabilities.
"It's an evolving field. We hope that it will help give us just more information on where the virus is and how much of it is out there," Rice University statistics professor Loren Hopkins told the Houston Chronicle.  Hopkins also serves as the Houston health department's chief environmental science officer.
The L.A. Times recently spoke with Mariana Matus, who co-founded Biobot Analytics, a wastewater epidemiology startup. She says wastewater can very quickly provide a snapshot of an entire population. 
"The closest approach to replicating the data from wastewater would be to literally test every single person in a community and then take the average of that. It is very powerful," she said.
Elsewhere, an international collaborative led by Swedish researchers including Indian scientist Manish Kumar of IIT-Gandhinagar are looking to raw sewage to try to understand the virus' relationship to other viral families and how environmental factors impact its transmission.
"We are focusing on developing full-fledged isolation and identification techniques for COVID-19 not only restricted to wastewater but also for potable water and soil systems," said Kumar. "Additionally, we are also aiming to develop a methodology for laboratory studies to estimate the occurrence of SARS-CoV-2 virus in wastewater and to use this data for screening the population affected."
This isn't the first time scientists have looked to our poop for answers. This sort of testing has been used numerous times to detect polio outbreaks. In India, it has been quite useful in detecting polio outbreaks before any cases were observed, giving the government time to prepare and vaccinate.
In Australia and the U.S., it has helped researchers understand illicit drug use and track and trace the opioid crisis.