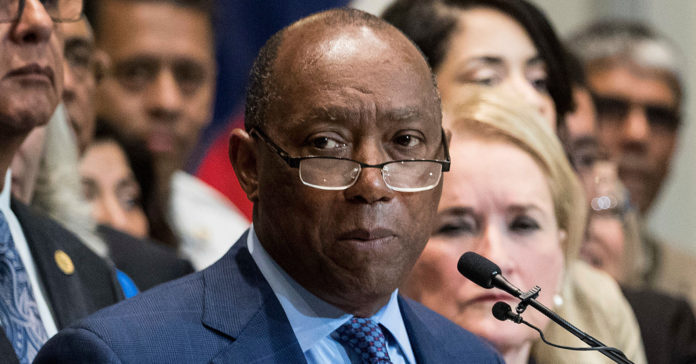 Houston Mayor Sylvester Turner is once again calling on the Republican Party of Texas to cancel its state convention in his city.
"I do not think it is wise or prudent to hold a convention of 6,000 or more. I am asking the sponsors to urge the SREC to hold a virtual convention. Today, I'm sending the SREC a letter with conditions they must adhere to in order to hold the convention," Turner said Monday at a news conference.
The conditions include wearing masks and maintaining social distancing. Turner said the city will have health inspectors on site for the entire convention to ensure all guidelines are being followed. If they are not, the inspectors will have the authority to shut down the convention.
Just a week ago, Turner rejected calls to shut down the convention and removed his own authority to cancel the event with an executive order regarding the use of city-owned buildings during the COVID-19 pandemic.
The Texas GOP's executive committee voted last Thursday to proceed with an in-person convention. The decision cost the organization two sponsors. The Texas Medical Association and the Texas Craft Brewers Association withdrew their financial support.
The convention is scheduled for July 16-18 at the George R. Brown Convention Center in Houston.