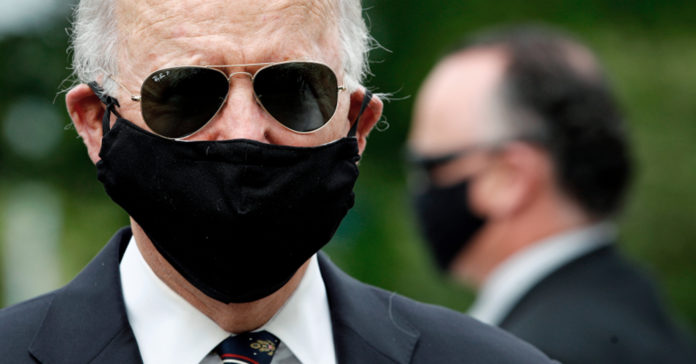 In a clear sign that he views the Lone Star State as competitive, presumptive Democratic presidential nominee and former Vice President Joe Biden has launched new television and digital ads in Texas. The ads, which open with a drone shot of the water tower in Marfa, are focused on the pandemic and the need for people to wear masks and social distance.
"This virus is tough, but Texas is tougher," says Biden when he appears on camera. "We can stop the spread, and it is up to all of us to do it. We have to step up and do both the simple things and the hard things to keep our families and our neighbors safe."
The latest Dallas Morning News/University of Texas at Tyler poll released over the weekend showed Biden with a 5-point lead over President Donald Trump in Texas. That's a big change from April, when the roles were reversed and Trump had a 5-point lead over Biden here. 
Other polls over the last two months have indicated a much tighter race, with the two candidates within one point of each other.
Democrats haven't won Texas since 1976 when former President Jimmy Carter was on the ballot.