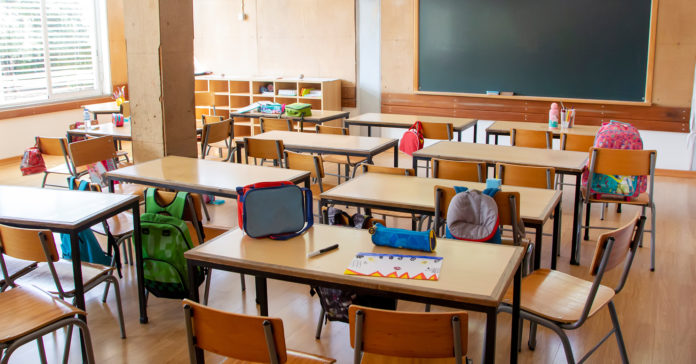 The first day of school is a little over a month away. Texas schools are making decisions about reopening — decisions that have never had to be made before and are on the minds of every parent, teacher, staff and faculty member. Some school districts want a delayed opening.
"I don't know how many districts plan to delay starting school this fall, but the number is growing, and some local health officials are recommending a delay. It is too dangerous for students and school employees and their families to start school in August. The pandemic is raging in Texas, at least partly because the governor reopened Texas too soon in May. We can't make that mistake with our schools. We urge the governor and the Texas Education Agency to slow down and order a delay in reopening all school buildings statewide," Clay Robison, a spokesman for the Texas State Teachers Association, said on Tuesday.
Yesterday RA News reported that Texas teachers and others provided recommendations for a safe back-to-school plan for Houston schools.
Houston ISD will announce its reopening plans Wednesday.  Houston ISD is the largest public school system in Texas.
Nearby, Alief ISD decided already to begin the school year with only online learning.
Fort Bend ISD will start the year with online learning as required. Preregistration begins on July 22, and school starts on Aug. 12.
In El Paso, schools shall not reopen in August, and virtual learning will take place through Sept. 7.
In San Antonio, a coalition of teachers, students, community activists, and parents are advocating for remote learning for the first nine weeks of school.
For Austin ISD, Aug. 18 is the first day of school. Students will have the option to attend classes 100% online or in-person. Parents will receive a survey in August about whether they will send their kids to school in person or choose virtual learning.
Dallas ISD is scheduled to start school on Aug. 17, but the superintendent wants a Labor Day start to allow more time to prepare.
"When we shut down, there were 13,000 cases across Dallas," Superintendent Michael Hinojosa said Monday during an interview with WFAA. Hinojosa then referred to the 1,000 new cases being seen now every day. "We need a backup plan," he said.
When it comes to deciding on virtual or in-person learning, there will be both options for Dallas ISD parents, Hinojosa said.
"Fifty percent don't feel comfortable bringing kids to school," he explained.
Hinojosa also said parents will have two weeks before school starts to decide, and they will be asked to commit for a grading period but he realizes flexibility will also be important.
Dallas ISD will meet Thursday with board members to set recommendations for starting the school year safety.