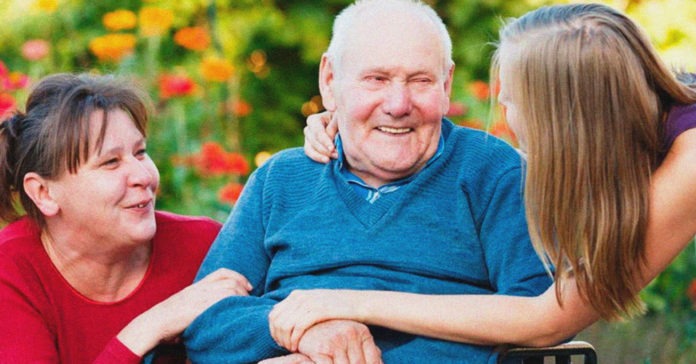 A majority of Texas nursing homes do not meet the new criteria for allowing visitors, leaving many families still yearning for a visit with grandma and grandpa.
The state announced last Thursday it would begin allowing visits at nursing homes, but only if there are no active COVID-19 cases. As of Friday, nearly 60% of nursing facilities in Texas have at least one active case and must remain closed to visitors.
Jerry Montgomery is one of the lucky ones. Her mother is in a facility free of COVID-19.
"Good news (it's a start)," Montgomery wrote as member of the Facebook group Texas Caregivers for Compromise – Because Isolation Kills, Too. "I have an appointment Friday morning at 9 to see my mother. Socially distanced, six feet apart, of course. With mask and gloves. Outside under the portal. Still can't hug her, but maybe soon. Thank you to the staff at her facility for keeping it Covid-free and protecting them all. Next, I need a hug."
Kathy Ward Backer got to see her mother on Saturday.
"It was so good to see her after 5 months. They have had no virus or flu in the building at all. Hope it stays that way," Backer told the Facebook group.
Unfortunately, many others are still waiting.
"I don't believe Gov. (Greg) Abbott realizes it's not the families that are dying," wrote Charlotte Stewart in a Facebook post Sunday. "Gov. Abbott you are committing murder of the residents. I don't think you realize that's what is happening, but I don't believe my husband will be alive next weekend. I guess I will have to tell him goodbye thru the window tomorrow morning and again in the afternoon. Gov. Abbott! I wanted you to realize that's what's happening in the Memory Care homes. You are responsible!"
"We need a remedy soon because we are losing some of our very precious people," State Rep. Scott Sanford, (R-McKinney) told KPRC Channel 2 in a story that ran just prior to the state's announcement about limited visitations.
Fifty-four state lawmakers signed Sanford's letter requesting visitation restrictions be eased.
A similar request was made by 12,000 people who signed a petition asking the state to allow one family member per nursing home resident to be designated as an essential caregiver and able to visit.
The looser visitation restrictions and the growing appeals from families come as the case count in nursing homes appears to be trending up. On Friday, the seven-day rolling average for new cases among nursing home residents hit more than 550 a day — the highest it's ever been. That's out of a total of 18,836 cases since the pandemic began.  
The seven-day rolling average for COVID-19 deaths among nursing home residents remains at a record high of 80. One Missouri City nursing home has had 19 deaths, a total of 38 coronavirus cases and 24 infections among staffers.
On a bright note, recoveries among nursing home residents are trending up, with a seven-day rolling average of nearly 360 a day.