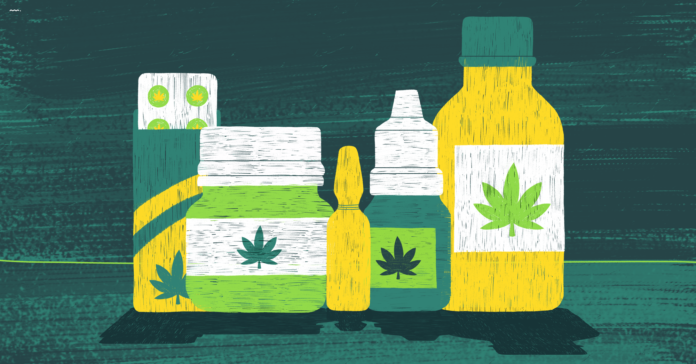 As Texas faces a growing coronavirus outbreak, cities and counties have issued stay-at-home orders closing all but essential businesses. With the expansion of the medical marijuana program in 2019 and only three dispensaries still licensed in Texas, the pandemic has changed this alternative medicine business, but its growth is still limited.

Medical marijuana dispensaries are designated as "essential businesses" in Texas, exempting them from stay-at-home orders, Morris Denton, CEO of Austin-based Compassionate Cultivation, said in an email to RA News.

Dispensaries like Compassionate Cultivation, which have both delivery services and brick-and-mortar operations for walk-in customers, have medical cannabis licenses from the state and are considered a medical operation as part of the Compassionate Use Program.

Impact on Medical Marijuana Operations

Denton told us that the outbreak has led to adjustments to their operations similar to other businesses, such as implementing work-from-home policies for non-essential employees and enhanced policies to ensure operations remain hygienic, to comply with local, state and federal guidelines.

They also installed new equipment at their dispensary and have implemented "new processes that instruct our delivery drivers on how to engage with our patients, to ensure the safety of our team as well as our patients."

Cleaning and disinfecting facilities and vehicles while trying to keep employees and customers safe is also foremost for Marcus Ruark, President of Texas for Parallel, which is known as Surterra Wellness in Texas.

"We have taken aggressive action to prepare and protect both our patients and our employees, including: offering 'contactless' delivery to our customers, increasing the cleaning and disinfecting of our facilities and delivery vehicles, providing protective resources and equipment, implementing policies for those who feel unwell, and many more."

"As we navigate this unprecedented time together, we are encouraged to see cannabis repeatedly recognized as an essential medicine across the U.S. for many people who seek relief from anxiety, insomnia and other health conditions," he said.

Increased Demand, Yet Bureaucracy Limits Access

The expansion of the medical marijuana program has led to an increased demand. Early estimates showed over a million Texans are now eligible based on their conditions. In December, the Department of State Health Services concluded a rulemaking process defining over a 100 conditions for the "neurodegenerative diseases" qualification for low-THC medical cannabis.

Despite the increased demand from more eligible Texans, there remain only three dispensaries due to a halt in the permit process.

When asked if the demand has created any challenges in dispensing prescriptions, Denton told us "the biggest issue continues to be finding doctors that are in the program or want to be in the program" and the lengthy regulatory burdens to just qualify the patient and put in a prescription. The bureaucratic hurdle in place for participation in the program is "quite extraordinary" says Denton.

"There's still a long way to go to make this approachable for all communities."

Demand for medical marijuana during the COVID-19 pandemic and stay-at-home orders has been mixed.

Compassionate Cultivation has seen some patients picking up more medicine and a slowdown with new patients, mostly attributable to how many doctor's offices have closed or are working on reduced hours. Because medical cannabis requires a doctor's prescription, this creates some difficulty. Denton said they are working with all registered doctors to help some shift to a telemedicine model to address some of these access issues.

To increase access to patients during the outbreak, Denton urges the state to reduce regulations that have an impact on accessibility. "It would go a long way to show a lot of compassion to Texans."