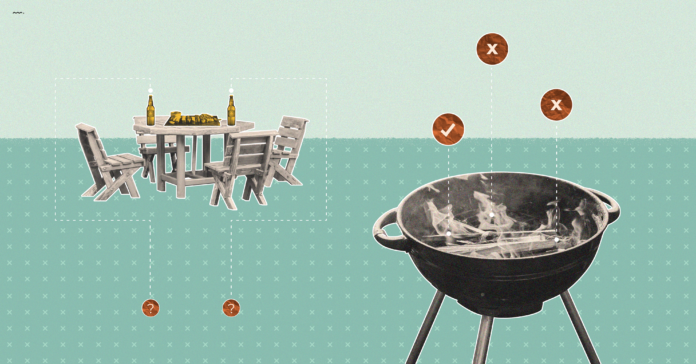 What can we do to celebrate and recognize the lives of veterans this Memorial Day in a time of social distancing and a global pandemic?
RA News conducted a poll on Facebook. We asked, "Do you have any plans for the holiday weekend? If you do, are you going out or staying in?" 
Out of 108 votes, 23 said they do have plans, and 85 said they don't have plans.
One commenter wrote about gardening and being outside this weekend, "more of the same, gardening with lawn mowing/whacking, exploring how to cook unfamiliar ingredients received in a bag of fresh produce on Friday, maybe baking something earlier, a zoomed acting class."
Another mentioned baking and playing with their pets. "Staying in. Plan to bake some bread and watch movies with my Chihuahua Toby."
Some had the weather forecast in mind. "Staying in and watching movies on TV. It will be raining. No crowds for us, anyway."
Here are some ways to enjoy the long weekend with social distancing in mind.
State parks and campgrounds have limited camping, but you can still visit them this weekend with your parks pass. The Texas Parks and Wildlife website states masks are encouraged but not required. 
Galveston has reopened the beach, and Moody Gardens and attractions have opened as well. When ordering tickets, you will have to confirm you don't have COVID-19 symptoms. 
Gov. Greg Abbott announced public pools could open at 25% capacity on Monday. It is important, though, to maintain social distancing.
Another option is giving the yard or flowerbeds a new look. Remember there's no sales tax for plants, or to take a virtual garden tour. 
Memorial Day offers great retail sales, but if you can shop local, small businesses could use your support.
Some experts say outside activities such as playing catch and less contact sports within small groups is acceptable. Practicing good hygiene can decrease risk.
If you are invited to a get-together, here are some questions to ask beforehand.
How many people will be there? Will anyone sick be there? Will there be disposable plates and utensils? Will the food be shared? It may be best to bring your own food. Here are more tips from an infectious disease expert. 
As always, be safe if you are traveling on Texas roadways this weekend.
@GovAbbott Allowing firework sales for Memorial Day would be very Texas…coming out of COVID with a bang!!

— Jeff Knox (@jeff_knox) May 8, 2020
I didn't even know this #SalesTax holiday from the @txcomptroller was coming up this weekend.

ENERGY STAR® AND WATER-EFFICIENT PRODUCTS SALES TAX HOLIDAYS IN TEXAS
Memorial Day Weekend
May 25-27, 2019https://t.co/mdHhLnvf3R pic.twitter.com/QpIPb66vxR

— Brian Streig, CPA (@cbriancpa) May 23, 2019