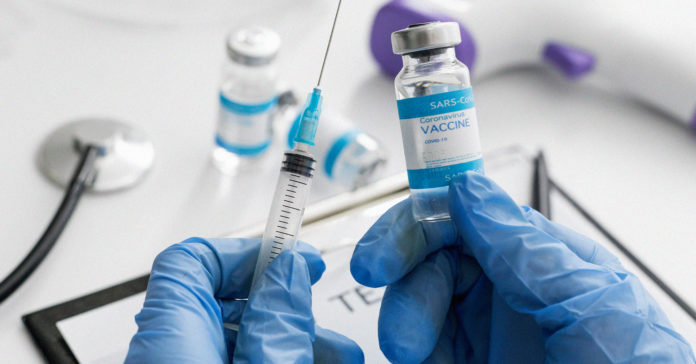 This story was updated March 10, at 4:15 p.m.
DSHS has announced that people 50 and older are eligible to be vaccinated beginning March 15. This means there is expanded vaccination to people 50 to 64 years old. According to their statement, "93 percent of the Texas fatalities directly caused by the coronavirus have been in people 50 and older, with those ages 50 to 64 accounting for 20 percent of all fatalities. By including this next most vulnerable group, Texas will continue to reduce the number of people who are hospitalized and die from the disease across all races, ethnicities and occupations."
Over half of all Texas seniors have received at least one dose of COVID-19 vaccine, and 30 percent are now fully vaccinated. 
What does this mean?
Although Gov. Greg Abbott said on March 2 that the vaccine roll-out is picking up at "rapid  speed," the vaccine was only available to frontline healthcare workers, long term care staff and their residents, those older than 16 who have an underlying condition that could contribute to severe illness, and people over the age of 65.
Last week the DSHS announced vaccine eligibility would now include child care providers and people who work in schools.
As Texas progresses into Phase 1C over the next few weeks this means essential workers could be eligible, including those who work in transportation or food service industries, those who work in information technology, energy, law, media or public safety employees.
DSHS said that 1 million first doses of COVID-19 vaccine will be shipped to providers across Texas this week. DSHS also said Texas has administered nearly 6.3 million doses, and more than 4 million people have received at least one dose, and more than 2.2 million are fully vaccinated. 
Throwing your mask out? Well, no.
Also, today the mask mandate ends in Texas. In early March, Gov. Greg Abbott said "It is clear from the recoveries, vaccinations, reduced hospitalizations, and safe practices that Texans are using that state mandates are no longer needed."
Businesses may open at 100 percent if they choose today as well. Some are not becoming mask-free, however, and many stores, bookstores, restaurants and retail stores in Texas have reacted to the end of the mask mandate by saying "not on my watch." Here's more on how businesses and restaurants in Texas are reacting to the mask mandate being lifted.