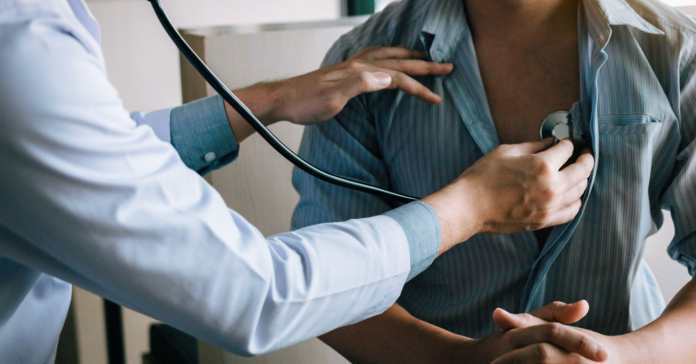 The wait is over for Texans whose medical procedures or elective surgeries had been delayed because of the coronavirus pandemic.
Effective today, Gov. Greg Abbott is relaxing restrictions for hospitals across Texas, allowing doctors and hospitals to resume cancer treatments and other procedures he had previously halted, providing they can guarantee adequate hospital bed capacity and access to personal protective equipment.
"Amid the coronavirus pandemic, our state's medical resources must be prioritized to treat patients battling the virus. However, we must not forget the Texans who are suffering from serious conditions — and who are in need of medical attention, such as life-saving cancer screening and treatment," Sen. Jane Nelson (R-Flower Mound) said in an email.
When asked how hospitals have been affected by the restrictions since Abbott's order, Blue Cross Blue Shield Senior Communications Manager James Campbell explained that all hospitals have experienced business slowdowns because they haven't been doing elective surgeries. They were put off to reduce risk of coronavirus exposure.
The Texas Hospital Association has provided rules and guidance to help member hospitals comply with the governor's more relaxed rules that take effect today.
"Our hospitals are working to safely move in the direction of giving people the care they have had to put off," wrote THA Vice President of Communications Carrie Williams. "COVID-19 continues to be a real threat, and its path is still unknown. This has to be handled with great care. PPE continues to be a challenge for many of our hospitals, and we have to be extremely mindful of that as we start to provide additional care."
Safety measures are in effect.
"Texas physicians will continue to follow infectious disease control protocols, including safety measures that reduce the risk of exposure to COVID-19 for patients and medical staff," Dr. David C. Fleeger, president of the Texas Medical Association said today in an email.
What should Texans keep in mind about going to the doctor?
"Keep in mind that your physician is doing everything possible to reduce the risk of COVID-19 exposure during a medical appointment or procedure. Follow the instructions your physician provides and practice good hygiene such as washing your hands, covering your mouth and nose when you cough or sneeze, frequently disinfecting surfaces, and maintaining appropriate social distancing to prevent the spread of disease," Fleeger said.
Hospital personnel have been preparing for today.
"We are able to take care of the COVID population and the non-COVID populations very safely," said Dr. Roberta Schwartz, executive vice president and chief innovation officer at Houston Methodist.
"We are carefully working alongside the governor's order. If you need to come in, the offices will be more available for you," she said in a phone interview with Reform Austin.
Schwartz explained that schedules are widening, and you can schedule a mammogram, MRI, screening for cancer or other diseases, radiology and imaging, pulmonary or other procedures at Houston Methodist.
"We don't want to delay cases that could have an adverse effect. Sometimes waiting is more dangerous," Schwartz explained, "We want to first bring in the patients where there are serious medical conditions."
"People are waiting longer than they should, and we are worried about the long-term impact."
Houston Methodist has been building its telemedicine operation over the last few years, and Dr. Schwartz said telemedicine has boomed since COVID-19 struck.
"It had a low level of utilization, and we went from the 100 range to now we have had 45,000 telemedicine visits."  
When the pandemic broke, Houston Methodist trained 600 doctors for telemedicine visits.
Schwartz stressed that hospitals are safe, and Texans shouldn't be scared to seek care.
She also described the hospital staff's protective gear.
"We have all kinds of new designer wear that we are trialing. I had become accustomed to knowing people from their ponytail, and now I'm knowing them from their COVID wear," Schwartz said.
The next step in the governor's phased approach to reopening Texas occurs Friday, when retail businesses will be allowed to begin offering curbside pickup. Abbott plans to announce further steps Monday.