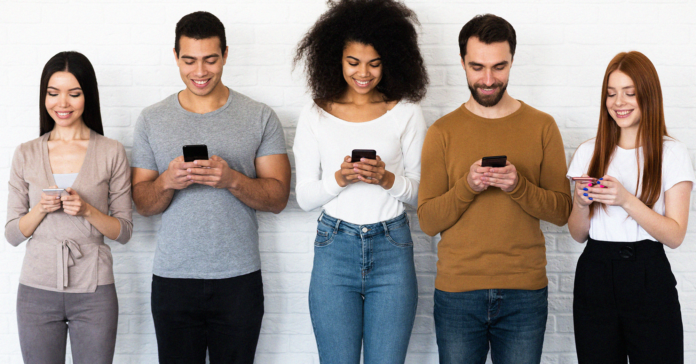 With the passing of summer holiday celebrations, there's been a flood of social media posts showing millennials hanging out on bar patios or joining in pool parties or beach gatherings. 
But underneath lies an unsettling trend in data: coronavirus testing research shows that a surge of cases in Texas is linked to Texans under 30, who are testing positive for the virus at a higher rate than their older counterparts.
The trend may be because young people simply aren't as worried as they should be about getting sick. Asymptomatic and mildly symptomatic young people may not think they are sick, or believe they will recover easier and instead choose to go out or be more relaxed about social distancing — or not heed the warnings at all.
What will get this age group to listen to the advice of health officials?
Journalist and social media strategist John Brandon wrote in a column for Forbes that he believes the most powerful solution is in young people addressing their peers, using their own social media to encourage each other to listen up. 
"For anyone who is aged 22 up to 40, here is a call to action: Stop the spread of the disease COVID-19 by spreading the news on social media," Brandon wrote. "Here's why that message is so important. You are likely in good health. I know you work hard, and you're stuck renting an apartment. There are a lot of concerns in life, and you are vocal about them. Your student debt is mounting. Home prices are soaring. These are real, long-term, and almost insurmountable issues. Can you set them aside for the time being? As Millennials, you are tech-savvy and know the difference between a post and a story on Instagram. You are powerfully equipped to spread accurate information about the coronavirus. You have the ability to inform and educate. And, there are a few things you can do right now."
Scroll Twitter or Instagram for a bit and you might also see social media posts from celebrities and public figures urging people to wear a mask and stay home. Native Texan, part-time University of Texas professor and actor Matthew McConaughey has used his platform several times during the pandemic to encourage Texans — especially UT students — to keep following health guidelines. He addressed students directly in a video in April urging students "to be responsible, telling them in part that when someone looks after themselves, they are also looking after one another." 
McConaughey also took to Instagram on July 4 to implore Texans and Americans to "look ourselves and each other in the eye, and ask, how can I be better? How can I expect more of myself and others?"
"How can I be more responsible? How can I have more compassion? More courage? How can I be more fair? How can I be sure to wear the damn mask?" McConaughey asked. "We individually make these changes. That's how we make a collective change: that's how we get to next year's birthday."
In Houston, there's a new public relations campaign called Mask Up! to encourage Houstonians to safeguard themselves from potential exposure to COVID-19. The campaign features colorful signage in grocery and retail stores and on social media, murals and billboards.  
TV advertising features Mayor Sylvester Turner, not young by any means, partnered with Olympic gold medalist Simone Biles, Grammy Award winning rapper Slim Thug — a COVID-19 survivor — and Houston Astros player Carlos Correa.
There's even a short animated video about mask wearing featuring local Houston rapper Trae the Truth.
Is there something missing from this social media messaging strategy, or is it just a matter of more exposure? As Texans continue to stay home, one thing is clear: you probably aren't lacking the time to look at social media. Social media is notorious for being either an inflammatory space or an echo chamber when it comes to hot button issues, but perhaps a call to action in responsibility and care for fellow Texans is more effective on social media than continued clinical medical advice or even blaming young people. 
We may be physically separated at home, but experts and public officials point out that coronavirus proves we are all interconnected.
"COVID-19 hasn't left the city of Houston. This virus kills. And we cannot afford to let our guards down. I am a father, an uncle and a friend," Turner wrote in a op-ed piece for the Houston Chronicle. "As your mayor, I am asking you to Mask Up to save lives, including your own. And don't let the fear of missing out dictate your life. Even if an establishment allows crowds, be a leader and make a different choice."