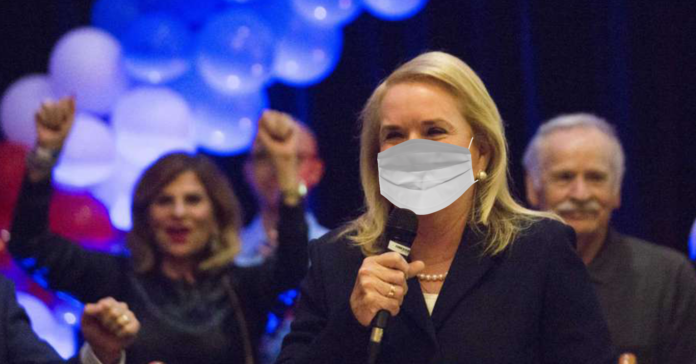 U.S. Rep. Sylvia Garcia (D-Houston) has introduced the Wear Your Mask Act to require face masks at all federally owned, leased or operated facilities. Masks would have to be provided at all public entrances to those who do not have one. The act would remain in effect until the National Institute of Allergy and Infectious Diseases determines it is no longer needed to prevent the transmission of COVID-19.
"In the Houston region and across the country, we are observing significant spikes in the number of COVID-19 cases, and one of the few tools we have at our disposal to protect ourselves against the spread of this virus is wearing a face mask," said Garcia. "As Congress continues to work on additional COVID-19 relief efforts, it is incumbent upon us to take simple common sense actions that will prioritize the safety and well-being of federal workers and the general public that visit federal government buildings."
Garcia notes that the Centers for Disease Control and Prevention guidelines recommend face masks to help contain the spread of COVID-19. The representative wants her proposal included in the next federal relief package.
The measure has seven other cosponsors.
Texas is currently operating under a mandatory mask order put in place by Gov. Greg Abbott. Garcia's bill would likely remain in place if Abbott were to lift his order before the National Institute of Allergy and Infectious Diseases determined they are no longer needed.
Read the full text of the bill here.