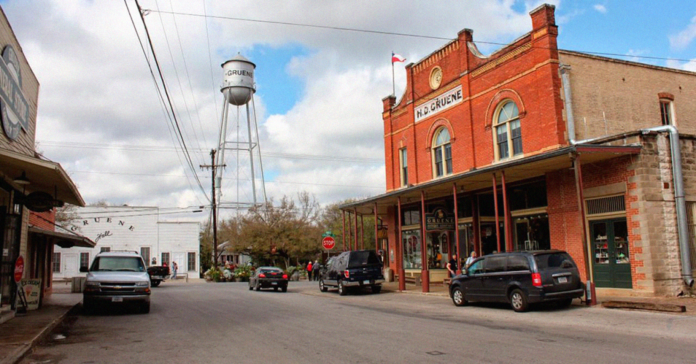 As Texans shake off the statewide lockdown and begin the process of reclaiming the state's economy, many businesses around the state are opening their doors — some faster than others. And with case numbers lower in rural and semi-rural counties, a semblance of normalcy is slowly returning.
In San Angelo, the Zero One Ale House restaurant has been accommodating up to 25% capacity with encouraging results.
"The first full week shows that we did about 60% of what we had averaged in 2019, not seasonally adjusted," said owner Erik Zobel in an email to Reform Austin. "The reason we were able to do way more business than what you would think with such low occupancy allowed is that we have an outdoor patio that doesn't count toward occupancy."
Tom Green County, where San Angelo is located, has reported 59 COVID-19 cases as of May 13, according to the Texas Department of State Health Services.
In Atascosa County, where there have been just 27 cases so far, non-essential businesses have pulled up the shades and flicked on the "Open" sign, too.
County Judge Robert Hurley said as of May 11 his county will fall in step with any orders or guidelines the governor announces. As the emergency manager for the county, Hurley tends to lean on more restrictive crisis measures. He also said Atascosa County numbers are lower than neighboring counties due to diligent and proactive emergency management saying the county has increased testing, which could end up reflecting a higher number of cases.
Hurley said the mental health fallout from sheltering-in-place coupled with the economic adversity necessitated some changes to the health orders.
"But at some point, I agree with the governor, we've got to open the economy up," Hurley said. "We take a risk, but it's a calculated risk."
Though adherence to safeguards such as social distancing, masking up and dousing hands with sanitizer seems to keep the virus at bay, compliance now appears to be suspect.
Employees at Zero One Ale House are required to wear masks, Zobel said, but he knows of several restaurants where the staff isn't instructed to.
"I think opening cautiously was the right call for our specific area," he said. "I have yet to see a customer wearing a mask, although I have heard there have been a few, so people here are obviously very dismissive of the pandemic."
Like Hurley, Dr. Ron Cook, chair at Texas Tech University Health Science Center and health authority for the City of Lubbock, sees the need to restart the economy while simultaneously protecting the community but feels there aren't enough people nervous about it.
"But our concern is as we open it up we're going to have more community spread, and people are going to let their guard down because they've been cooped up for six weeks and not do their social distancing and not wear masks," he said.
While compliance has been good in Atascosa County, Hurley said as the county approached Easter weekend, they were down to two cases, but when large gatherings occurred during that weekend, the cases consequently increased. He strongly cautions that people in restaurants and bars still need to hand sanitize, don masks and socially distance themselves.
"If somebody doesn't have a mask, and they don't want to socially distance, tell them to get the hell away from you," he said.
While the case counts are low in Atascosa and Tom Greene Counties, they are not low enough for inclusion among the 72 counties in rural Texas that Gov. Greg Abbott has said may reopen faster than the rest of the state. 
Restaurants, retail stores, movie theaters, libraries, museums, hair salons and nail shops in those counties were allowed to reopen at 50% capacity, instead of the 25% limit applied everywhere else, as long as they meet standards set by the state. 
Further expansion of Abbott's phased reopening is expected Monday.