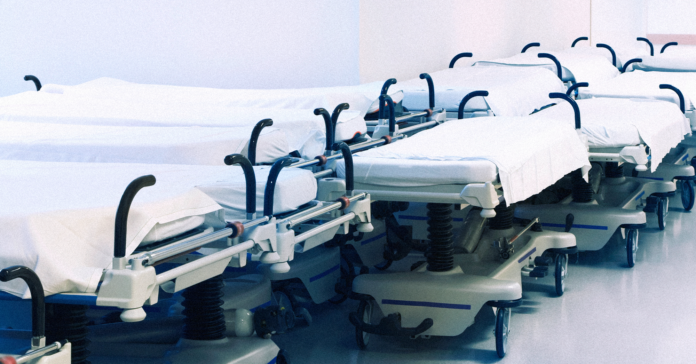 Texas emerged as a COVID-19 hot spot this week. The state's daily case count topped 5,000 for the first time on Tuesday and hit almost 6,000 on Thursday. Hospitalizations have set new records for 13 days in a row. And the all-important positivity rate — the number of tests that come back positive, has been on an upward trajectory since its lowest point of 4.27% on May 26 to more than 10% on Tuesday.
Baylor College of Medicine's Dr. Peter Hotez, one of the country's top experts on infectious disease, has characterized the situation as a "nightmare scenario unfolding" and is calling for immediate action in Houston, Dallas, Austin and San Antonio.
In Houston, the Texas Medical Center went to its highest warning level Wednesday, the same day 11 of the organization's leaders issued a statement about an "alarming rate" of admissions that were stretching ICU capacity. A day later, they walked back that statement and issued assurances that there was enough hospital capacity to meet the growing demand.
"I think the Texas Medical Center's purpose was to really urge people to do the right things in the community — and do so by talking about capacity — but really ended up unintentionally kind of sounding an alarm bell too loudly about capacity, which is why we are all here to talk today," said Dr. Marc Boom of Houston Methodist Hospital in a Zoom media briefing with three other TMC leaders Thursday. "We wanted to clarify that to make sure that there wasn't a misinterpretation of what had been stated and that we clearly do have capacity."
According to information available on TMC's website, 100% of the system's base ICU capacity is in use right now. At the current growth rate of cases, ICU capacity would be exceeded in two weeks.
Houston isn't alone. In Dallas, county commissioners met to consider reopening the pop-up hospital at the convention center. The idea was set aside following assurances from Dallas-area hospitals that they had the capacity to handle the rapidly increasing COVID-19 patient count.
Texas is among several states experiencing an upsurge in COVID-19 following the relaxation of restrictions at the end of May. The changing situations in Texas, California, North Carolina has shifted the nation's attention from previous hot spots in the Northeast. Texas is even popping up in news headlines around the world.
As the numbers rise, so does criticism of Gov. Greg Abbott and his decisions regarding Texas' COVID-19 response. On Wednesday, the hashtag #Abbott Resign was trending nationally. Thursday, #AbbottFailedTexas was trending.
In a nationally broadcast interview with Rachel Maddow, Harris County Judge Lina Hidalgo said if she had the authority to issue another stay-at-home order, she'd do it. In May, Abbott issued an executive order taking that power away from cities and counties in Texas.
Abbott is allowing cities to put in place orders requiring businesses to require masks for all customers and staff. Thursday, Fort Worth became the first GOP-led area to take that step. All of the state's Democratic-led metropolitan areas had already acted.
Also on Thursday, Abbott announced he would be pausing any further reopening moves. However, with restaurants operating at 75% occupancy and all other businesses able to be open at 50% occupancy, most of the state is open.
In an ironic move, the governors of New York, New Jersey and Connecticut, once the nation's hot spots for COVID-19, have put in place mandatory 14-day quarantines for any Texans traveling to their states.
Abbott had a similar order in place for travelers to Texas from the Northeast in the spring.
The governor continues to urge Texans to wear masks, wash their hands regularly and practice social distancing. He has given no indication that he plans to reverse any of the looser restrictions he put in place in May. Nor has he wavered from his refusal to impose a statewide mandatory face mask order.