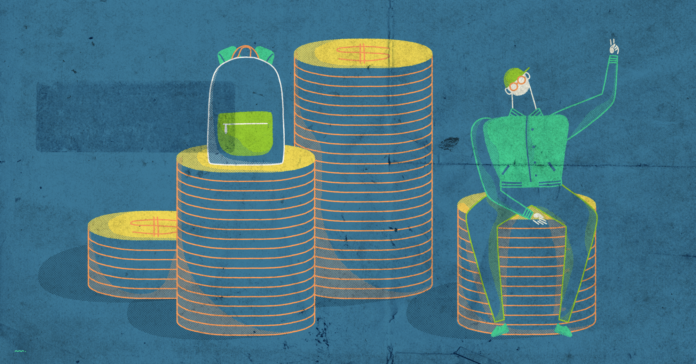 The newly signed Coronavirus Aid, Relief, and Economic Security Act, otherwise known as the CARES Act, includes relief for college students who have federally held loans.

The CARES Act will suspend payments until Sept. 30. Additionally, the act waives loan interest in an effort to ease the economic burden the coronavirus pandemic has created.

Debt collection activities on student loan defaults will also be halted at this time. However, this relief doesn't affect privately held student loans.

Come October, monthly loan payments will be due.

The typical American family spends $179 a month on loan payments, according to a July 2019 report by the JPMorgan Chase Institute, the Wall Street Journal reported last week.

The $2 trillion stimulus package has important items pertinent to college students, wrote Michael Sury, Managing Director at the Center for Analytics and Transformative Technologies and Lecturer in Finance at UT Austin, in an email to Reform Austin for this story.

"This is very good news for those students who are cash-strapped and need short-term liquidity. But there are anecdotal reports that this is still not going to be sufficient," Sury wrote. "Many students work in sectors that have been especially hard-hit during this crisis, including in food service, entertainment, and retail. We are starting to see student advocacy groups, and some lawmakers more aggressively pushing for some level of debt cancelation altogether."

In Texas, the class of 2018 had an average of $27,342 in student loan debt and 56 percent of students graduated with debt in 2018, data from LendEDU shows, the Houston Chronicle reported.

Though student loan relief is welcomed, some argue it isn't enough.

Last week, Congress passed a $2 trillion coronavirus relief bill that includes sending stimulus checks directly to Americans ($1,200 to most adults and an additional $500 for qualifying children).

However, individuals over the age of 16 who are claimed as dependents are not eligible to receive stimulus checks, regardless of how coronavirus has impacted their employment or financial situation.
This week, RA News conducted a poll on Facebook and Instagram to ask our readers if they thought individuals who are over the age of 16 and claimed as dependents should be included in the relief package stimulus checks. Of 303 responses, 221 said yes (dependents over 16 should be included) and 82 said no (dependents over age 16 should not be included).

Harrison Keller, Commissioner of Higher Education for the State of Texas wrote in an email to Reform Austin, "The COVID-19 crisis has been enormously disruptive for all Texans and has created challenges for many people who are repaying federal or state student loans. The Texas Higher Education Coordinating Board is committed to working with our borrowers who have been impacted by this health crisis and to offer assistance to borrowers in need."

Keller added, "the federal government is providing relief to federal student loan borrowers through the U.S. Department of Education and the economic stimulus package signed by President Trump last Friday."

Borrowers can access information about these options through https://studentaid.gov/
What about students who were hoping for a job by the fall to start their career, and now face an uncertain future?
Especially for those students getting ready to graduate—whether at the undergraduate or graduate levels—this has been a period of particular anxiety, wrote Sury.
"We have started to see sporadic reports of hiring plans being put on hold or job offers being rescinded altogether. It is important to note that these setbacks—while undeniably disappointing to those experiencing them—are likely to be temporary," he said. "We expect reductions in GDP to be transitory, with a resurgence of aggregate demand beginning once the pandemic crisis fades."
Sury suggests it is wise for students to at least consider alternatives, including broadening their job search or perhaps building up skill sets that are likely to be in demand by employers once hiring is back on track.
Students can sharpen their skills during these dire times by embracing a number of online training programs that teach valuable skills in STEM (science, technology, engineering, and mathematics), data analysis, statistics, programming, and other areas that are attractive to employers. Courses are available through local colleges and universities as well as educational platforms such as LinkedIn, Coursera, edX, and Udemy, Sury explained.
"Students can also pick up these skills by simply finding online courses on YouTube."