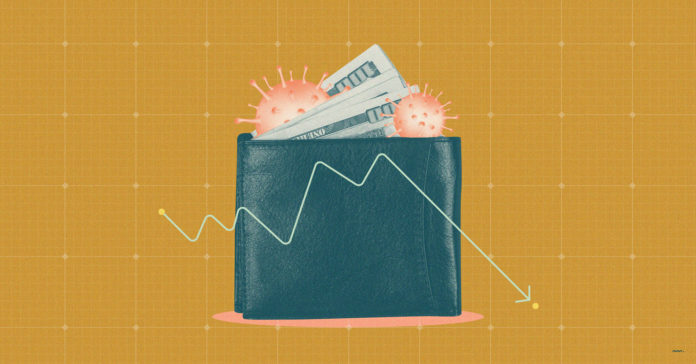 A new survey by the Episcopal Health Foundation has found that more than half of all Texans have endured financial hardship due to the COVID-19 pandemic, with 22% of respondents indicating the pandemic has caused severe financial harm for their families. Minorities had more concerns and uncertainty about the future than Anglos did.
Minorities, residents without health insurance, and households earning less than $50,000 per year were more likely to say they have experienced financial trouble. And at least one-third of people reported someone in their household lost their job or suffered income reductions since the pandemic started.
Texans without college degrees were more likely to have lost their jobs than college graduates. Workers classified as essential are likely to keep their jobs, but they suffer income reductions that impact their access to health insurance and force them to request help putting food on the table for their families.
Health Care: The Biggest Loser
The COVID-19 survey found that one-third of respondents are not seeking medical care during the pandemic. And within that group, 91% completely skipped preventive care, such as annual check-ups, mammograms, colonoscopies and even child vaccinations.
Mental health is another casualty of the pandemic, with nearly half of the surveyed people reporting that stress has negatively impacted their daily lives. That is a worrisome fact, considering stress is a big catalyst for many serious illnesses, such as Alzheimer's, heart disease and more.
The lockdowns have contributed to the reduced access to health services. At least 22% of Texans don't own a device with internet access, rendering telemedicine and virtual consultations useless for a large portion of the population. Unfortunately, people in this group tend to be older, have lower incomes, have lower levels of education and are more likely to live in rural areas.
Texas Has Nation's Highest Rate of Uninsured
Even before the pandemic, Texas held the nation's title for having the most residents without insurance. Today, almost one in three (29%) of Texans are uninsured, and 8% said they lost their health insurance since the pandemic.
"COVID-19 is highlighting how social and economic conditions play a key role in everyday health, and Texans say that's especially true during a public health crisis like this," said Episcopal Health Foundation CEO Elena Marks. "From being uninsured to not having internet access for online school, Texans say these nonmedical factors are not only shaping how they're dealing with the pandemic, they also could be seriously affecting their future health in many different ways."
The COVID-19 Vaccine
Fifty-nine percent of Texans say they are likely to get a COVID-19 vaccine when one becomes available, but political ideologies and race play a big part in the level of confidence residents have in a vaccine. Only 46% of Republicans are likely to get a vaccine, compared with 72% of Democrats, according to the research. There is also racial division, with only 49% of Black Texans stating they will get vaccinated.

Likewise, there are clear differences of opinion on whether the pandemic will get worse. Seventy-three percent of Black people, 55% of Hispanics, and 19% of white Texans state they are very concerned about another wave of COVID-19.
The study was conducted between Aug. 5 and Sept. 18 and included a random representative sample of 1,889 adults ages 18 and older.