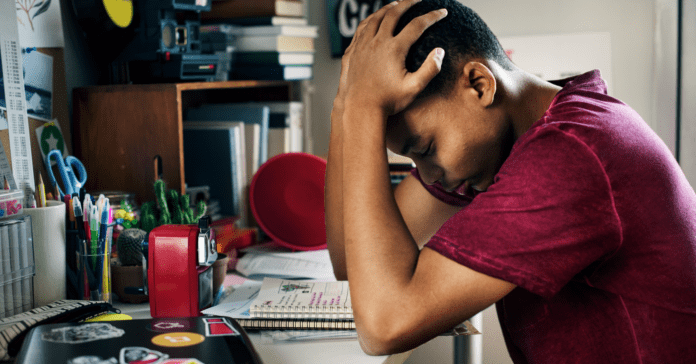 Many Texas students are about to learn online again. Teachers and administrators are about to be in the different position of trying to be aware of students' academic and emotional well-being while doing their jobs away from the children.
Some kids, especially in the elementary years, might not know how to ask for help.
"As we start off a new school year with so many uncertainties, teachers, many of whom are parents themselves, are wondering, 'Will the kids be all right?'" wrote Dr. Laurel Williams, associate professor in the Menninger Department of Psychiatry and Behavioral Sciences at Baylor College of Medicine.
Children learn from people they trust, and kids develop that trust through adults providing a safe place to discuss how kids feel without being judged, examined, and reasoned with, Williams wrote in an email Friday. That social interaction could be a conversation that involves discussing with a student, "That sounds like you are really upset, tell me a bit more," instead of, "Let me tell you how to feel better."
Williams likes to use the example of the movie "Inside Out," in which it is Sadness connecting with Bing Bong, the protagonist's imaginary friend, not Joy during a challenging moment, that gets the main character back on track.
In this time of Zoom classes, a teacher will reap dividends when they focus their immense skills on capturing the hearts not just the minds of the kids, Williams said.
Certain virtual classroom activities can help.
"Activities designed to get to know each other, where teachers show their own feelings and thoughts while encouraging that in the kids will allow for teachers to develop the virtual space to 'see' the kids," Williams wrote.
"In the world of mental health, we also talk about 'it's OK to say.' So if the teacher models this messaging, it can help them discover if or when a kid is struggling emotionally," she said.
Training
Student counselors checked in with Alvin and Pearland students virtually and on the phone in the spring, the Houston Chronicle reported. A counselor in Alvin Independent School District said they've been working to see what virtual and face-to-face counseling will look like for kids this fall.
Dallas ISD is planning for virtual mental health care for kids and has implemented a districtwide advisory period to focus solely on the social emotional well-being of the students.
"While we fully understand the value of a student's academic achievements, we are committed to and focused on educating the 'whole child' and addressing the students' social emotional needs as well," Keshunia L. Johnson, counseling coordinator for Dallas ISD, said in an email on Friday. "All administrators, counselors and teachers have and will continue to receive trauma informed care as well as grief informed care professional development. These training sessions focus on creating trauma-sensitive learning environments as well as the implementation of social emotional learning practices campus wide."
Teachers are also being trained to spot issues of neglect and abuse.
Catrina Mitchell with Dallas ISD's Child Abuse and Domestic Violence Prevention Office said in an interview with NBC DFW that in normal times, along with teachers, staff such as the crossing guard and cafeteria worker had been around to notice children, but they can't do that now.
"Some of our teachers have to be social workers before they can ever get to their agendas because some of these kids are coming in with heavy loads," Mitchell said.
Mesquite ISD Director of Counseling Services Kemberly Edwards said in the same news segment that child abuse in Dallas County is up almost 14 percent.
"That is a very telling statistic because schools are one of the primary reporters of child abuse, and kids have not been at school."
Edwards said the staff at Mesquite ISD is being educated on what to look for, what to listen for, and to hear what students are not saying.
Resources
In Texas, there are two state initiatives that teachers may want to know about, wrote Williams — Child Psychiatry Access Network and Texas Child Mental Health Access Through Telemedicine.
"CPAN is a truly statewide collaboration with trained mental health professionals and pediatricians and family doctors," she explained.
If a teacher notices a student is struggling, these networks can help, Williams said.
TCHATT is a local mental health team that is partnering with some districts to provide telehealth assessments and visits for kids identified at participating schools.
"Teachers should learn if their ISD or school is participating in TCHATT, and if not, maybe advocate with their leadership," wrote Williams. "Both CPAN and TCHATT are free services designed to address mental health needs after asking 'are you OK?' and discovering that the answer is 'no, I need help.'"
Texas School Counselor Association President Lesa Pritchard will be on a panel discussion to discuss the challenges and solutions of the current academic landscape on Wednesday. State Sen. Judith Zaffirini (D-Laredo) will lead the discussion. You can register and learn more here.