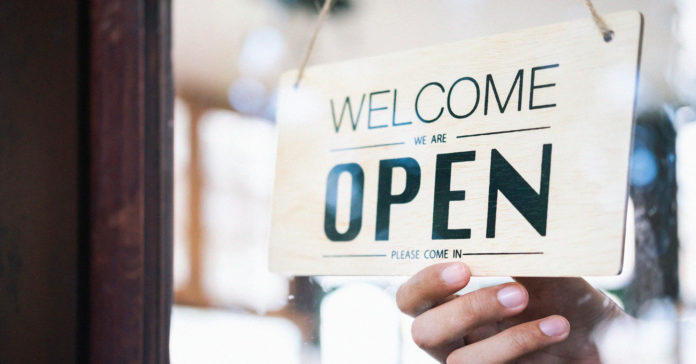 Did you get a haircut or have your nails done this weekend? Did you take a dip in a public swimming pool? What about Mother's Day? Did you take Mom out for brunch or take advantage of restaurants' to-go services?
This was the second weekend of looser restrictions in Texas for restaurants and retail outlets and the first weekend hair and nail salons and swimming pools could be open again.
U.S. Sen. Ted Cruz (R-Texas) may have been ready to throw caution to the wind and get a haircut, but many others were not.
Reform Austin polled its Facebook followers over the weekend, and 87% said they were not taking advantage of the opportunity to get a haircut or a mani-pedi, and they weren't going swimming in a public pool either.
Most answered "no" out of concern for their health.
"I'll use history as a guide to my actions, and history tells us that there will be a massive jump in cases," Courtnie Boden commented. "I really, really hope I'm wrong. But I'd rather be wrong and miss out on a couple of things for a couple of months than right, ignore history, and end up bankrupt from hospital bills. It's basically the same reason I wear a mask in public, it probably won't keep me from getting sick, but in the off chance that I have the virus and am asymptomatic, it can protect others."
Marquita Wanslow agreed.
"My hair, my nails, etc. can never be as important as my health. I don't trust that everyone will abide by the safety procedures that are in place," she wrote.
Then there was Barbi Petty, who took a humorous approach to answering the question, writing, "'I regret I have only one life to give to my hairdresser' said no sane person. Hair & nails are 1st world problems."
In the minority was Lorie Longman, who has been out to eat twice and plans to get a haircut Tuesday. She said she feels safer at restaurants than at the grocery store.
There was renewed concern about crowds at Texas beaches.
"We thought we'd rent a house here and have our own little private beach and not have a ton of people everywhere. Well, we showed up yesterday, and this beach was wall-to-wall people everywhere," Debra Moreno told KHOU.
In Galveston, officials closed several beach access points in hopes of controlling traffic and enforcing social distancing.
Knowing there would be increased demand for Mother's Day, many restaurants responded with special curbside-to-go menus. At Common Bond in Houston, there were long lines and parking difficulties as those who had placed orders a day or two ahead of time collided with those who thought they could just show up and snag a table.
Based on research by Dallas Mavericks owner Mark Cuban, people's safety concerns are not without cause. Cuban employed a band of secret shoppers to see how Texas restaurants and retail outlets have been doing since Gov. Greg Abbott allowed them to reopen under limited capacity and with strict health and safety restrictions. The results have been described as horrifying.
"I wanted to get an understanding of what opening meant to businesses around Dallas. Were they opening? What precautions were they taking? Were employees in safe environments? And bigger picture, I wanted to know if these are places that I would feel safe taking my family to," Cuban wrote on his blog.
The investigation revealed that 96% of businesses were not complying with all of the restrictions mandated by Abbott's executive order that allowed businesses to reopen. One third of all locations were less than 50% compliant across mandatory protocols as established by the governor's office.
The next step in Abbott's phased plan to reopen the Texas economy comes May 18, when gyms will be allowed to resume operations.