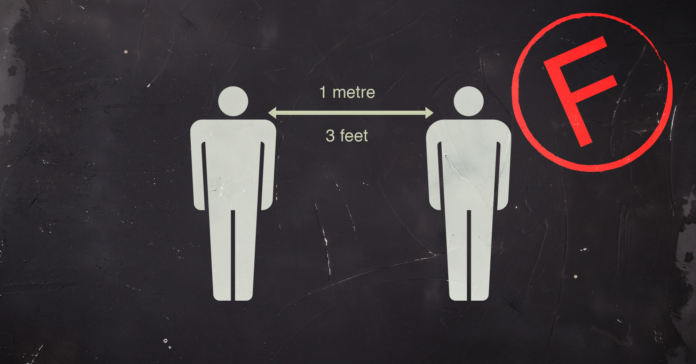 Texans were doing a pretty good job of staying home early on in the pandemic, but no more. 
A new study gives every major metropolitan area in Texas an F for social distancing. Austin gets an F. Dallas gets an F. Houston gets an F. San Antonio gets an F. That's according to data company Unacast's "social distancing scoreboard." 
The ranking of every U.S. county was compiled using anonymous cell phone data. Unacast tracked how far we are traveling, where we are going, and the probability we are interacting with humans when we get to our destinations. They then looked at how we were behaving before the pandemic.
Dimmit County, along the Texas border, gets a B- as does Kimball County and a couple other counties in the middle of the state as well as Winkler County in far West Texas. No Texas County gets an A in Unacast's ranking. In fact, the state as a whole gets the same failing grade its major cities were given.
According to information on the company's website, the social distancing scoreboard was developed to help "public health experts, policy makers, academics, community leaders and businesses in retail and real estate gain accurate insights into current public behavior and unearth trends for future scenarios related to the spread of COVID-19."
Our goal in developing this and our COVID-19 Toolkit is to empower organizations to unearth reliable and valuable information to guide critical decision making and planning in relation to COVID-19 containment," said Thomas Walle, CEO and co-founder of Unacast.
Unacast has also created a "retail impact scoreboard" that compares current foot traffic to the pre-COVID-19 days to provide an understanding of the commercial and economic impact of the virus in hopes of helping identify recovery progress around the country.
As of last week, average traffic for all industries in Texas was down 20% from 2019. There has been upward momentum in the two weeks since Gov. Greg Abbott began loosening COVID-19 restrictions, but the state's overall recovery speed is still described as slow.