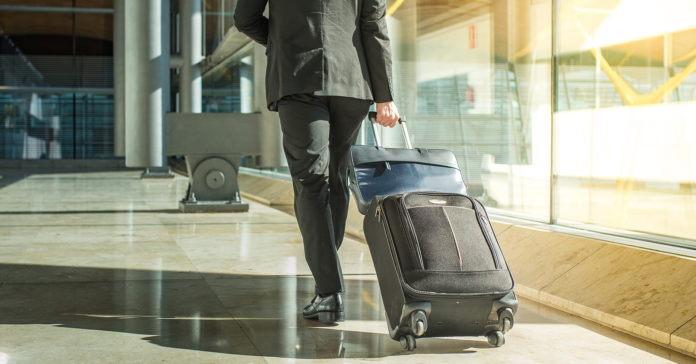 Battered by the impact on travel during the pandemic, the airline industry has begun shedding jobs, booking full capacity flights and negotiating new loans from the federal government as part of a desperate attempt to avert a financial disaster.
Airlines continue to face staggering losses even as travel has picked up since the shutdowns in the spring, when planes flew nearly empty. On Wednesday, 570,951 travelers passed through TSA checkpoints compared with about 2.5 million on the same day a year ago, a decline of more than 75 percent.
As a result, Fort Worth-based American Airlines and Dallas-based Southwest Airlines, along with United Airlines and other major carriers, have all recently announced plans to reduce their workforces through layoffs, buyouts and possible furloughs later this year.
Southwest Airlines CEO Gary Kelly announced that nearly 17,000 employees, about a quarter of its workforce, volunteered to take buyouts or extended leaves of absence to avoid furloughs. About 12,500 volunteered for extended leave of up to 12 months. 
As the airline announced Thursday a $915 million loss in the second quarter due to the pandemic. It also said that the buyouts and leaves would prevent employee furloughs this year.
American Airlines put 25,000 employees on notice that they could be furloughed on Oct. 1, when the clock runs out on bans on employee layoffs, furloughs or pay cuts that were a condition of the federal government's bailout of the airline industry due to the pandemic.
American hopes buyouts and extended leaves will help avoid some of the furloughs, which would affect about 10,000 flight attendants and 2,500 pilots.
The airline announced a net loss of $2.1 billion on Thursday, ending the quarter with $10.2 billion in liquidity. With losses piling up, American and several smaller airlines have negotiated an agreement with the federal government for an additional $4.75 billion loan. American carried the most debt of the major carriers going into the pandemic.
"This was one of the most challenging quarters in American's history," CEO Doug Parker said in a statement. "There is much uncertainty ahead, but we remain confident we will emerge from this crisis more agile and more efficient than before."
Chicago-based United Airlines announced on Wednesday that its second quarter revenue dropped 89 percent, resulting in a $1.6 billion loss. United executives expect revenue to stall at about 50 percent of pre-pandemic levels until there is a vaccine to counteract the virus. 
United has also warned that about 36,000 of its workers, about a third of its staff, could be furloughed on Oct. 1. Included in that count could be about 4,000 at George Bush International Airport in Houston and hundreds at William P. Hobby Airport and North Houston Center.
Despite $25 billion in grants and low-interest loans from the federal government through the coronavirus relief act, airlines are still hemorrhaging millions of dollars a day.
Announcement of anticipated staff cuts has met resistance from flight attendants.
"The problem is one of demand, which will only be resolved when the flying public feels safe to travel," a group of 22 flight attendants who are union leaders said in a letter. "Concessions cannot and will not resolve the crisis in the industry. We are putting management on notice: don't even think about it."
The industry faces strong headwinds as the virus continues to surge, quarantines of up to two weeks remain in place for travel to some locations and fears of virus spread in packed airplanes repel wary travelers.
The Texas Medical Association's new "Know Your Risk During COVID-19" ranked the risk of more than 30 daily activities from low-risk such as opening the mail to high-risk such as going to a concert or a crowded bar. The organization's COVID-19 Task Force and Committee on Infectious Diseases ranked flying on a plane as moderate-to-high risk.
The Centers for Disease Control's COVID-19 safety advice encourages caution for airline travel.
"Air travel requires spending time in security lines and airport terminals, which can bring you in close contact with other people and frequently touched surfaces," the CDC's guidance states. "Social distancing is difficult on crowded flights, and you may have to sit near others (within six feet), sometimes for hours. This may increase your risk for exposure to the virus that causes COVID-19."
Airlines have taken a varied approach on selling middle seats. Some, like United never had limits on selling seats, but American recently lifted its restrictions to help shore up revenue, The New York Times reported. Other airlines, including Southwest and Delta Air Lines, are continuing to block off middle seats through Sept. 30.
Airlines have instituted new safety measures to lure customers back. These changes include mask requirements for employees and customers, extensive cleaning and disinfecting of airplanes and adjusted food and beverage service and check-in procedures to reduce contact. American, Southwest and United all now require masks for everyone over age 2.
Southwest also announced this week that it will soon begin testing thermal cameras at Dallas' Love Field. The cameras are intended to prevent anyone with a fever from boarding a plane.