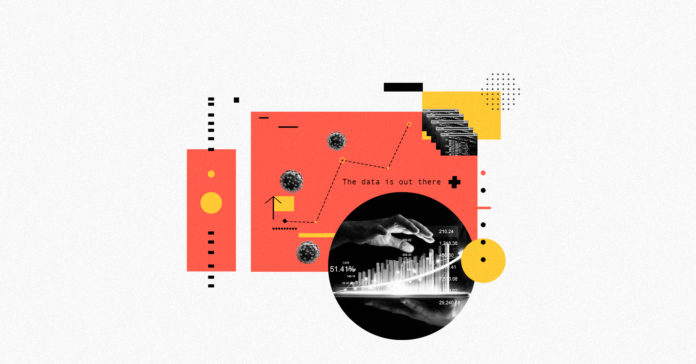 It's time for a COVID-19 reality check.
Cases are rising, not declining. Tuesday's new cases totaled 10,745 — a new daily record. 
The state's positivity rate, the number of tests that are confirmed positive, is at an all-time high of 16.89%
And 87 Texans died of COVID-19 Tuesday.
More than 10,560 people were hospitalized fighting the disease — also a new record.
The state's inventory of available ICU beds remains under 1,000.
The majority of cases in Texas are not among those 65 and older. Twenty to 29-year-olds are responsible for the largest number of cases. Thirty to 39-year-olds are in second place, and 40-50 year-olds come in third.
Those are the numbers. They come directly from the Texas Department of state Health Services' online reporting portal. They are not made up, and they are not increasing simply because there is more testing. The numbers are high because the disease is raging in Texas.
"It is easy for us to want to close our eyes and wish this away," said Dr. Theresa Tran, assistant professor of emergency medicine at Houston's Baylor College of Medicine.
"It absolutely is real," she said.
Two weeks ago, Gov. Greg Abbott, who has previously resisted reversing course from his plan to reopen Texas, closed bars, cut back restaurant operations and put in place a statewide mandatory mask order for all counties with 20 or more confirmed cases of COVID-19. He also warned last Friday that another lockdown is a possibility if Texans don't adhere to that order and wear their masks.
Still, there's a sort of cavalier attitude that persists among many. A case in point is the 30-year old in San Antonio who died after attending a COVID-19 party.
"I think I made a mistake. I thought this was a hoax, but it's not." Those were the final words of that patient whose identity has not been revealed due to federal disclosure laws.
"This is a party held by somebody diagnosed by the COVID virus, and the thought is to see if the virus is real and to see if anyone gets infected," Dr. Jane Appleby, chief medical officer for Methodist Hospital and Methodist Children's Hospital, told KSAT TV.
In Dallas, 10 members of one family became infected after a sister went to what she thought would be a small dinner party.  
Conspiratorial beliefs are complicated," wrote Robert J. Cramer, associate professor of public health sciences at the University of North Carolina-Charlotte, in an article published in Psychology Today in the spring. 
"Our gut instinct to blame them on simple paranoia or pushing of an agenda doesn't suffice. In fact, some evidence suggests many conspiracy theories may not be driven by paranoia at all, instead serving to maintain the social dominance of a group. Placed in today's discourse, conspiracy theories maintain power and control of one religious, political, or racial group over another," he wrote. 
Tran, an emergency room doctor, has witnessed firsthand the moments when reality sets in. It happens when entire families come in together and the teens and 20 somethings are discharged but the adults wind up being admitted.
"It's in those individuals — those young people — that I see the fear in their eyes and I can tell that they understand the severity and the extent of this disease," she said.
Tran said we are truly in the middle of a surge, and it's just not the right time for any type of a mass gathering. She is encouraged that more people are wearing masks, but notes that many do not wear them correctly, meaning covering both their nose and their mouth.
"A lot of people are careless," Dallasite Jesse Muñoz commented in the Dallas Morning News for a story about the impact of COVID-19 on the Hispanic community. "They don't take the virus seriously." And news reports about how deadly the virus can be are confusing, when compared to what some politicians say, he said.
"We are at a time," he said, "when everyone is very selfish."
Although it shouldn't be read as a license to throw caution to the wind, Tran does report that Texas has had more time to develop protocols for the care of COVID-19 patients as well as the safety of health care professionals that their colleagues in the northeast did not have. She also has no concern about a shortage of personal protective equipment for the medical industry.
"I feel like we have a higher level of comfort in taking care of them. Right now, the big scare and anxiety is truly over space and resources of people," said Tran.
In the meantime, Abbott has said that wearing a mask is the only way to keep Texas open and people working. He continues to be pressured to order another lockdown, but has, so far, resisted going beyond his mandatory mask order.