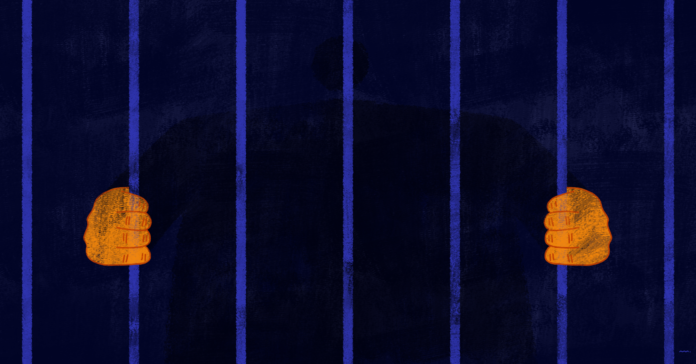 The Texas Court of Criminal Appeals has refused to take up a petition renewing the fight to end Gov. Greg Abbott's ban on inmate releases during the pandemic. The petition was dismissed without comment Thursday, more than two weeks after it was submitted as a request for emergency consideration.
Attorneys for Donnie Davis, an inmate being held in the Anderson County lockup, a hot spot for COVID-19, argued that their filing would "resolve an important issue impacting citizens across the state in a manner that very well could mean life or death."
In the more than 120 days since Davis was incarcerated, he has not been indicted, and he does not have money to post bond. Under Texas law, when those two circumstances exist, an inmate is entitled to be released while their case is pending. A judge was willing to let him out but said her hands were tied by Abbott's order.
With Thursday's dismissal, the court of criminal appeals joins the Texas Supreme Court in refusing to block Abbott's order.
In a second friend-of-the court brief urging the criminal appeals court to take up the matter, Baylor University Law Professor Ron Beal wrote, "there is simply no good faith interpretation to legally justify the power exercised by Governor Abbott. It is simply a blatant misinterpretation of the words of the statute, if it be an interpretation at all. As this court knows, the words of a statute are everything, and the governor's position is not supported by even one."
In March, Abbott issued an executive order to "stop the release of dangerous felons from prisons and jails in Texas."
Sixteen Harris County judges, the NAACP and others challenged the order in the courts. A district judge found Abbott had overstepped his authority. The state's high court, however, determined that the plaintiffs failed to show anyone had been injured by the order.
Davis was meant to be the example of someone who has been harmed.