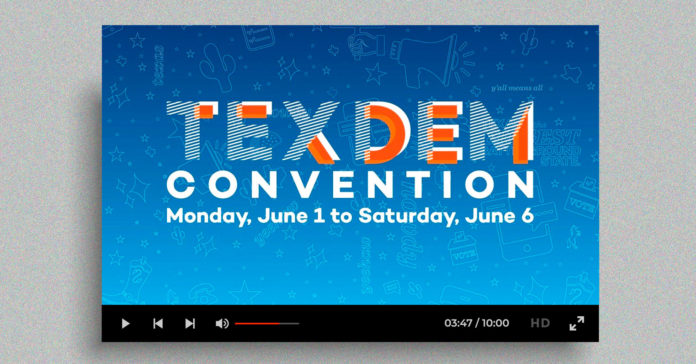 The Texas Democratic Party's virtual state convention pulled in a record $1.5 million in grassroots donations and generated nearly half a million views on Facebook. The party's Saturday evening debate between the two Democratic runoff candidates for U.S. Senate, M.J. Hegar and Royce West, generated 57,000 views, according to the tally listed on the Facebook Live event. 
According to a news release from the party, more money was raised online on Wednesday than in any single month, and the Wednesday record was broken every day of the convention that followed. The party's fundraising for the six-day event equaled the amount raised digitally in all of 2016.
The party is claiming the national title for raising the most of any state party in a single week.
"Texas is the biggest battleground state in the country. In just one week, our grassroots movement led to us breaking digital fundraising records across the state and across the country," said TDP Chair Gilberto Hinojosa. "Our grassroots movement is strong and Texas Democrats are ready to win up and down the ballot. This is our moment. Our time is now."
The $1.5 million came from more than 38,700 donors, and more than 98% of the donations were $100 or less.
The money will fund TDP's voter registration, voter protection and voter mobilization programs.
The most views of the event on Facebook — 141,000 — occurred Wednesday rather than Saturday when former Vice President and presumptive Democratic presidential nominee Joe Biden spoke to close the convention.
House Speaker Nancy Pelosi and former Democratic presidential hopefuls Sens. Elizabeth Warren and Kamala Harris also provided virtual speeches.
TDP spokesperson Abhi Rahman said the event was so successful that the party will definitely be incorporating a digital component into their conventions moving forward.
Texas Republicans will hold their state convention July 16-18 in Houston at the George R. Brown Convention Center. Over the weekend, the party announced its first speaker, former U.S. Energy Secretary and former Texas Gov. Rick Perry.