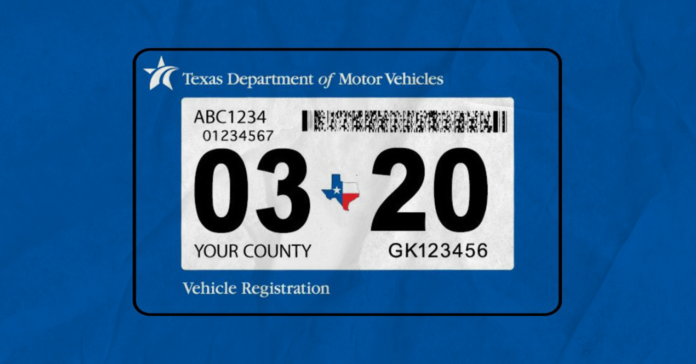 Does your vehicle registration expire this month? Well, during these uncertain times, Texans won't have to stress over their vehicle titles or registrations.
The Texas Department of Motor Vehicles will continue the temporary waiver for vehicle title and registration requirements. The waiver has been in effect since an announcement by Gov. Greg Abbott on March 16.
The waiver covers these services:
initial vehicle registration
vehicle registration renewal
vehicle titling
renewal of permanent disabled parking placards
30-day temporary permits.
If you have an overdue transaction, you can renew your registration online at www.TxDMV.gov and www.Texas.gov, or by mail, a press release states. 
For in-person registration, you will need to check with your county tax office for more information, or you can visit www.TxDMV.gov/covid-19.
Some transactions are available in-person by appointment but only at TxDMV regional service centers. These services include:
replacement titles
bonded title notices of determination
title histories
temporary permits
assigned/reassigned numbers
registration refund authorizations
investigation and resolution of Texas title errors.
When normal services resume, a press release states, the Department of Motor Vehicles will provide a notification that will allow the public 60 days from then to conduct any overdue title and registration transactions.
If you need to schedule an appointment, visit www.TxDMV.gov/appointment.
Remember, the Department of Motor Vehicles doesn't issue driver licenses or state ID cards. For those, contact the Texas Department of Public Safety here.