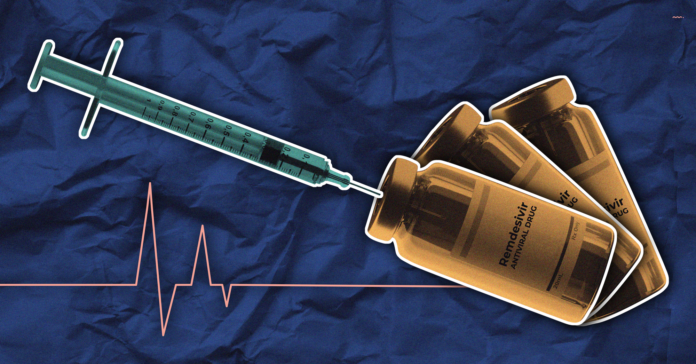 The Texas Department of State Health Services announced Tuesday it is distributing 1,200 vials of the drug remdesivir, provided by the federal government, to hospitals throughout Texas to treat patients with COVID-19.
Remdesivir is an antiviral medication, and according to a news release from the DSHS, the 30 cases of remdesivir Texas has received is enough to treat approximately 120 patients.
Texas shipped the limited supply on Tuesday to 15 hospitals in 14 communities and consulted with the Texas Medical Association, Texas Hospital Association, and the Rapid Assessment Subcommittee of the Texas Task Force on Infectious Disease Preparedness and Response about the distribution process.
These are the hospitals and health care systems that will receive remdesivir:
Amarillo: Northwest Texas Healthcare System, 2 cases
Austin: Dell Seton Medical Center, 3 cases
Corpus Christi: CHRISTUS Spohn Health System, 1 case
Dallas: Parkland Memorial Hospital, 4 cases
El Paso: University Medical Center, 2 cases
Fort Worth: John Peter Smith Hospital, 3 cases
Houston: Ben Taub Hospital & Memorial Hermann Hospital System, 6 cases
Laredo: Laredo Medical Center, 1 case
Lubbock: University Medical Center, 1 case
McAllen: South Texas Health System, 1 case
Odessa: Medical Center Hospital, 1 case
San Antonio: University Hospital System, 3 cases
Tyler: Mother Frances Hospital, 1 case
Waco: Providence Health Center, 1 case
It is up to medical staff to decide how the medication is used.
"Preliminary results from a clinical trial showed the average recovery time among patients who received remdesivir was 11 days versus 15 days with a placebo. Those preliminary results did not show significant survival benefit," the release states.
It is unknown when more cases of remdesivir will arrive in Texas at this time, but this story will be updated.