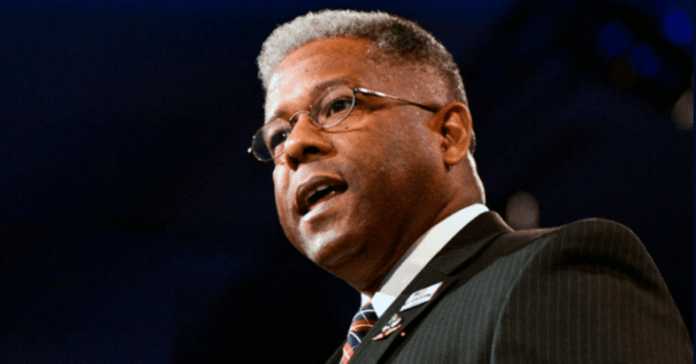 The pandemic has sharpened the divide between Texas Republicans and Democrats as the two sides spar over policies on wearing masks, shutdown orders and re-opening schools for in-person learning.
But it has also further exposed a widening rift within the state Republican party that produced a change in leadership and a possible sharper turn to the right.
Following a partisan battle over holding the GOP Party Convention in Houston, the city's mayor, Democrat Sylvester Turner, canceled the event at the last minute due to a surge in coronavirus cases. Left to scramble for relief from the court, the GOP wound up having to settle on a virtual gathering.
In a move that may have been precipitated by the technical difficulties and other convention turmoil, delegates ended their online convention by ousting Party Chairman James Dickey and replacing him with former Florida Congressman Lt. Col. Allen West.
But observers say the change in leadership was more deliberate than a knee-jerk reaction to disgruntlement with the virtual convention.
Party insiders say the decision was also about Dickey pivoting his priorities away from the grassroots conservative movement, which helped seat him, and becoming more of an ambassador for elected officials such as Gov. Greg Abbott, whose orders for managing the pandemic have infuriated the rank and file.
"The reality is that Allen West took a direct swipe at the governor in his speech to the delegates in telling them, this is why you need to vote for me," Luke Macias, a Republican political consultant who represents some of the most conservative candidates in Texas, said in an interview with the Austin American-Statesman.
"And that's what the delegates were looking for, they were looking for someone who still stands up and says, 'Enough,' and Allen West stood up and said, 'I will be that person for you,' and that's what the grassroots wanted," Macias said.
Others say the move also represents conservatives' ongoing efforts to swing the party's priorities further to the right.
"West's election is the continuation of a long rightward lurch the Republican Party has undergone since 2000," said Brandon Rottinghaus, professor and Pauline Yelderman Endowed Chair of political science at the University of Houston. "This cadre that put West in power are more concerned about pushing a conservative agenda than building the party apparatus, making Dickey expendable.
"Strategically, they believe if they push conservative values, more Republicans will turn out," Rottinghaus said. "They think that if Texas is a red state and Republicans vote, Republicans will win. The danger is they risk being out of step with most Texans and even the rank and file within their own party."
West is an outspoken ultra-conservative who called for President Barack Obama's impeachment in 2014 and received a tweet from President Donald Trump congratulating him on his Texas GOP Party victory.
A resident of the Dallas suburb of Garland, West announced his plan to run for the party chair more than a year ago and outraised and outspent Dickey in pursuit of the chairmanship position.
The party convention and chair election coincided with grassroots conservatives' growing dissatisfaction with Abbott's management of the COVID-19 pandemic in Texas, particularly his order requiring Texans to wear face coverings to help reduce spread of the deadly virus. Republican Party leadership in eight counties have censured Abbott over the mask rules as well as his failure to call lawmakers into special session to have a say in the state's response to the health care crisis.
This is not the first time in recent history that the intraparty power struggle has been on full public display. In January 2018, the Texas Republican Executive Committee censured former House Speaker Joe Straus for attempting to block legislative priorities of conservative lawmakers, particularly a bill to regulate which bathrooms transgender people could use.
Ultraconservatives may have won that battle with Straus' decision to not seek re-election, but the movement suffered heavy losses in the 2018 election cycle. The influential conservative organization Empower Texans and its Texans for Fiscal Responsibility PAC invested $4 million to help elect 42 ultraconservative candidates but were only able to claim 14 victories.
Now with a top goal of re-electing President Donald Trump, electing and re-electing politically like-minded candidates in down-ballot races, Texas Republicans have tethered the party's fortunes to an unyielding conservative. West will lead them through this year's political showdown against Democrats and into 2022, when disgruntled conservatives have an opportunity to oust Abbott.
The choice of West over Dickey comes as polls suggest that Democrats are more competitive than they have been in more than 20 years.
With Republicans pushing further to the right, the party could be in for more upsets in November, observers say.
"All polls indicate and previous election results have indicated — Beto O'Rourke narrowing the gap to less that 3 percent against (U.S. Sen.) Ted Cruz in 2018 — Texas is becoming bluer," said Cal Jillson, professor of political science at Southern Methodist University. "In a fight for survival against Democrats, why push further right?
"As Texas becomes increasingly competitive, Republicans will find that drifting too far right makes it difficult to win general elections," Jillson said. "Still it will probably take losing a couple of high profile elections before this lesson sinks in."
With new polls showing Democrat Joe Biden ahead of Trump, some Republicans say its time for their party to wake up up.
"Let me tell you right now, every one of those crazed leftists that showed up in 2018 are showing up in 2020," Cruz said in a video message to the Republicans attending the state convention. "And they are even angrier. If the Democrats win Texas, it's all over."
For Democrats, the election of West demonstrates that the state Republican party faithful are committed to conservative priorities even if it means losing some power.
"West is the embodiment of what the modern-day Texas GOP has become: out of touch with Texans and reality," said Abhi Rahman, communications director for the Texas Democratic Party. "As Texans are getting sick and needing answers, Republicans continue to turn to their most extreme, bigoted voices who don't have any answers."