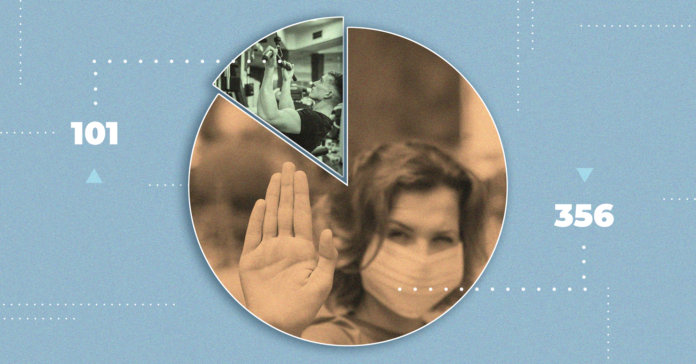 On Monday, gyms in Texas were allowed to reopen at 25% capacity, but that doesn't mean Texans are jumping up to get their gym bags just yet.
RA News conducted a poll asking readers on Facebook if they would be visiting the gym. Here's what we found.
Out of 457 votes, 356 voters said they would not go to the gym, and 101 said yes.
Comments ranged from enthusiastic to disgusted with the thought of going to the gym at this time.
One commenter wrote about waiting a few more weeks.
"As desperate as I feel to go back and be able to utilize the recumbent bike, I figure I'm gonna give it three or four weeks and make sure that this disease doesn't surge again."
Another commenter was appalled at the thought of going to the gym to work out.
"No, you can work out at home. Not going to risk my health or the people I love because irresponsible, careless, thoughtless, selfish people will not do their part."
One comment on Facebook was about boosting the immune system at the gym.
"You don't see sick people at a gym … you have to breathe to be able to work out! It boosts your immune system. We have always wiped machines down after we use."
RA News previously reported that Gov. Greg Abbott said fitness centers should maintain social distancing protocols, provide disinfecting wipes and sanitizer and have soap and water available for customers at all times. Also, customers will be required to wear gloves while using fitness equipment. Shower areas and locker rooms remain closed.