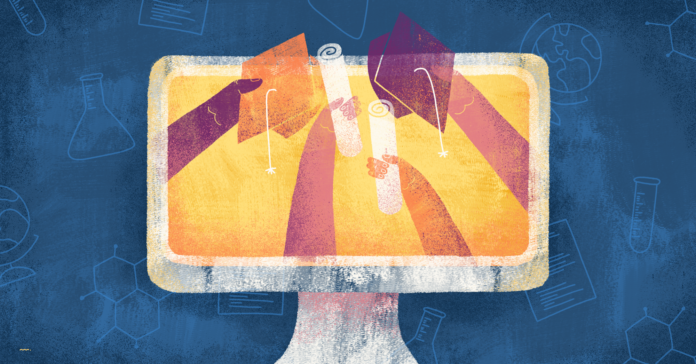 The coronavirus has created uncertainty for many Texas high school seniors. The children who were born right after 9/11 are now wondering not just about prom, but about what this time in their lives means for their future.

"I'm going to go to college, it's going to be OK," Annemarie Roos, a senior in Arlington, told WFAA. "We just don't have the answers yet."

A professional job fair at Conroe ISD has been postponed.

For many seniors, memories of school are surrounded by grief since 9/11 happened right before they were born, and the 2008 recession hit when they started kindergarten.

Some districts are relying on virtual communication to connect with families and students.

Conroe ISD tweeted about its Facebook Live update at 6 p.m. today.

What about after graduation? School will resume for all those who aren't graduating. But who will advance to the next grade level? And will schools reopen or stay virtual?

"Dallas ISD is closed indefinitely," said Robyn L. Harris, Director of News and Information at Dallas ISD.

Other decisions have yet to be made. School districts are waiting. Gov. Greg. Abbott said he will be working with TEA to find solutions.

Abbott suspended annual academic assessments for the rest of the 2019-2020 school year. Now Texas' school districts will decide the fates of their students.

A notice from the Texas Education Agency gave administrators the ability to determine whether students in grades 5 and 8 should advance to the next grade, the same for other grades.

The TEA's notice explains students will advance to the next grade through the recommendation of the student's teacher, the student's grade in each subject or course, and other necessary academic information, as determined by the district.

When it comes to graduating students, the TEA is permitting students who are still working to meet assessment graduation requirements to continue on schedule.

High school students will not be required to pass end-of-course exams to graduate in these 'extraordinary circumstances'," according to the TEA's notice.

What about proms and other end-of-year activities?

"As far as festivities are concerned, we are still working on those contingency plans as right now we are focused on the individual educational needs of our students," said Cristina Nguyen, a communication specialist at Austin Independent School District in an email to Reform Austin. 
With Governor Abbott's executive order prohibiting gatherings of 10 or more persons, TEA spokesman Jake Kobersky wrote in an email to Reform Austin, "…In the event that these sanctions are lifted, the decision on whether or not to hold such events would rest with the districts."
Houston Independent School District's press office provided this comment regarding the potential of canceling spring activities, saying that, "All activities and events in HISD for the month of April have been canceled. The district will comply with guidelines from the Centers for Disease Control, federal, state and local authorities in making decisions about events beyond April."
While much is in limbo, learning goes on.

The Houston ISD blog states the district launched HISD @ H.O.M.E. (Home-based Online Mobile Education), a distance learning plan to ensure students' academic and non-academic needs are met, due to COVID-19 precautions and school closures. Keeping minds active during this time is in action at Houston ISD. On Twitter the district has been sharing ways they are using their digital expertise to create home learning videos and tweeted today, "Behind the scenes while taping lessons with teachers, specialists, and @HISDSupe for our students."

Thousands of seniors across Texas await to walk across the stage, and their sadness pours out on social media.

One tweeter shared their concerns over graduations not happening for their family members.

"I have a great-nephew who may not be able to graduate from high school in May because his high school in Texas has shut down. All of his plans for after graduation are up in the air."

Another student tweeted about his concerns of graduation ceremonies not happening.

"My entire family from Texas was going to drive to my graduation, and now I may not have that chance."