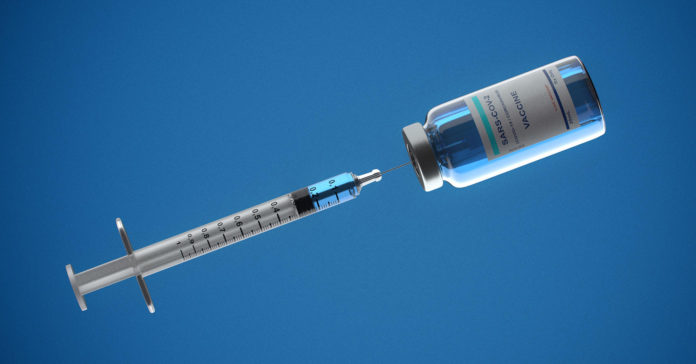 The Texas Department of State Health Services' Task Force on Infectious Disease Preparedness and Response met in Austin on Monday to begin discussions on a framework for the distribution of a COVID-19 vaccine. 
Commissioner John Hellerstedt, M.D., started the meeting by noting Texas is seeing a slow and steady increase in hospitalizations for COVID-19.
"It isn't going in the direction any of us would like to see," he said.
When Will a Vaccine be Available in Texas?
Limited vaccine doses may be available as early as November, but the supply is expected to increase substantially in 2021.
"Vaccine availability will start slow and gradually increase," Hellerstedt explained.
"Quantity is the biggest question," he added.
Who Gets It?
Four of the vaccine candidates are under Phase 3 clinical testing. The companies behind them include Moderna, Pfizer, AstraZeneca and Janssen/Johnson & Johnson.
The vaccines are not for every age group, however.
"The majority of vaccines are targeted to adults, with the Pfizer brand being tested for children," said Imelda Garcia, associate commissioner for the DSHS Laboratory & Infectious Disease Services Division.
Garcia said most vaccines will require two doses.
The timing of when doses should be administered isn't the same for each vaccine, and this creates a unique challenge, Garcia explained. It's not a pick and choose situation. This means the brands are not interchangeable, if you receive the Moderna vaccine first, your second dose will need to be from the same source.
Critical populations will be first in line for the vaccine. This includes health care staffs, first responders, pharmacists and teachers.
Other priority populations are people 65 and older, the homeless, the disabled, those with underlying medical conditions, the uninsured, college students, prison inmates, tribal communities and other minorities at higher risk for infection than the general population.
The vaccines are not being tested for pregnant patients, and an initial vaccine will not be available to them, Garcia said.
Provider recruitment and registration is happening now. More than 1,000 vaccinators have already been enrolled. Others can sign up via the provider registration portal.
You can read more about the state's COVID-19 vaccination plan here.