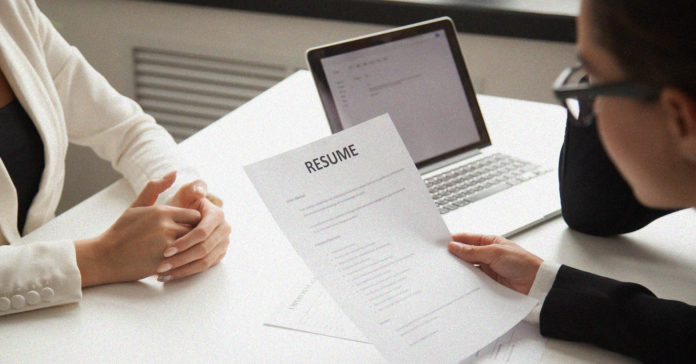 The state of Texas has applied for additional unemployment funding made available through President Donald Trump's Lost Wage Assistance Executive Order signed after congressional negotiations on a new stimulus package fell apart. The extra federal funding will provide an additional $300 per week in benefits for qualifying Texans receiving unemployment benefits.
The president originally said he was granting $400 of extra weekly unemployment benefits to out-of-work Americans if their state picked up $100 of the tab. The White House later clarified that states could use the federal funds to send out $300 enhanced unemployment checks, without throwing in the additional $100.
Thursday's announcement from Gov. Greg Abbott made no mention of Texas providing the extra $100.
The $300 weekly payment replaces the $600 enhanced benefit that expired at the end of July. Eligible claimants should expect to receive the additional benefits on their first payment request on or after Sunday. The funds will be backdated to the benefit week ending Aug. 1. The president's original announcement indicated the extra benefits would last for five weeks, but they are now expected to run out within three weeks.
After a few weeks of declines, Texas saw a 15% increase in unemployment claims last week, with 61,416 people filing for the first time, bringing the state's total since the start of the pandemic to more than 3.2 million. About half of that number are still receiving benefits.
The Texas Workforce Commission reports that as jobless claims have increased, there has also been a rise in fraudulent claims by people claiming to be someone else in order to apply for benefits.
"Since January 2020, TWC has identified, confirmed and logged over 3,500 identity theft fraudulent claims, comprising a very small percentage of the overall claims.
"This is a small number, but a big deal for the people that may have their identity or unemployment insurance benefits stolen," said TWC spokesperson Cisco Gamez.
If a claim is flagged as possibly being fraudulent, the claimant has to contact TWC's Office of Investigation to be identified as the true recipient of the benefits before the claim can proceed.
Employers are also urged to be on the lookout for fraudulent claims. Call 1-800-252-3642. The hotline is available 24 hours a day, seven days a week.
What you need to know if you are out of work
If you are newly unemployed, it is important that you apply for benefits as soon as possible because eligibility begins the week you apply. You will not be paid benefits for weeks before you apply.
How to apply
Apply for benefits in one of two ways:
Apply online at Unemployment Benefit Services by selecting "Apply for Benefits." Information about applying online is available in the Applying for Unemployment Benefits Tutorial.
Call a Tele-Center at 800-939-6631 and speak to a customer service representative.
Information you will need to apply
Your last employer's business name, address and phone number.
The first and last dates (month, day and year) you worked for your last employer. If you worked for your last employer on more than one occasion, provide the most recent employment dates.
Number of hours worked and pay rate if you worked the week you apply for benefits (Sunday through Saturday).
Information about the normal wage for the job you are seeking.
Alien Registration Number (if you are not a U.S. citizen).