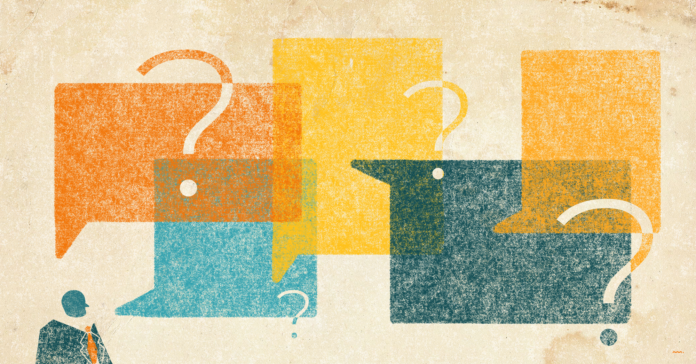 During times of crises, people expect their leaders to take point and communicate with them effectively and wisely. The COVID-19 pandemic has challenged the leadership of Texas to do just that, but have they risen to that challenge?
Since President Donald Trump has deferred much of the decision-making during the crisis, state governors have played a highly influential role in how states have navigated the crisis.
Here in Texas, local county judges and mayors have also played major roles, often stepping in when communication from Austin was lacking.
Earlier this month, an article in the Houston Chronicle called Gov. Greg Abbott's response to the COVID-19 pandemic "cautious, dispassionate," and said that it "has frustrated Texans looking for more urgency." The differences between Abbott and other governors, such as Gov. Gavin Newsom of California and Gov. Andrew Cuomo of New York, have been frequently highlighted since March.
The way Abbott is handling the crisis is consistent with his style of communication, said Austin-based communications consultant John Bender.
"He is not one to be out there in front grandstanding every day," Bender said.
One of the reasons for the differences between Abbott and Newsom or Cuomo is that the situations in California and New York aren't the same as in Texas, Anne Dunkelberg, associate director at the Center for Public Policy Priorities told Reform Austin. She said their cases and fatalities have been much higher.
"We in Texas … our total number of deaths has been less than one bad day in New York," she said.
Other reasons for the differences are political, Bender said.
Trump Factor
"Texas state leaders are operating under constraints that governors in states like New York and California don't face … Texas Republicans can't say anything remotely critical of President Trump or the chaotic federal response to the crisis because to do so would bring the full wrath of the president and his supporters down on them," he said.
Seemingly, this allows Democratic governors more flexibility in dealing with the pandemic. Though Ohio Gov. Mike DeWine, a Republican, in a GOP-dominated state similar to Texas, has chosen to go his own way and not fall into line with Trump.
"DeWine's data-driven response to the outbreak has won the support of top Democrats in the state. Many have praised his management style — honed over a lifetime of serving in all levels of government — as a departure from that of the president, who quixotically says to social distance one day and to ignore it the next," stated the New York Times this week.
Control
Another reason that Abbott differs from some of his counterparts around the country is that in Texas much of the governing is left to officials at the city and county levels, Bender said.
"The state government in Texas has low taxes, low spending, low level of state services," he said. "But most Texans are unaware of it. So there's an expectation among people that Governor Abbott is the one in control with the same kind of powers and resources as other governors."
Abbott has made use of additional emergency powers — such as overruling local stay-at-home order and mask requirements — Bender added.
"And that gives him some additional ability to try to live up to those expectations that he's in control," he said.
Dunkelberg said the governor's press conferences have been useful, and state leaders have done an acceptable job of communicating so far. But both Bender and Dunkelberg feel the governor and state leaders have not communicated effectively on the issue of testing.
"Unlike other states, they certainly have not been aggressive publicly about addressing the testing issue," Bender said.
Messaging about sheltering-in-place, social distancing and how to protect other people have been appropriately communicated, but not testing Dunkelberg said.
"There's no consistent set of rules. There's not even consistent guidelines about who's going to get preference for testing," she said. "Because every single community in Texas right now has a different system and a different set of rules and tips for how to get tested, the message has to come from the top."
Nipping at Abbott's heels throughout all of this has been Lt. Gov. Dan Patrick. Patrick's controversial quips in the media have certainly ginned up discussion on social media, but he has not emerged as a leader Texans are turning to for guidance.
Local Leaders
At local levels, Dallas County Judge Clay Jenkins, Harris County Judge Lina Hidalgo and Houston Mayor Sylvester Turner have been the most outspoken during the pandemic. Turner has held daily media briefings, but he has not emerged as the region's leader.
For their part, Jenkins and Hidalgo were out in front early and stepped up to make decisions when guidance from Austin was slow or non-existent. In fact, Jenkins was the first in the state to issue a stay-home order.
Jenkins did get into a bit of a verbal spat with Abbott, and he had his wings clipped by other Dallas County Commissioners for failing to include them in his decision making.
Hidalgo has had a tougher time, facing a torrent of criticism from Republicans, who have pounced on her every decision. Although their constituents have largely been accepting of their messaging, it could be argued that Turner, Hidalgo and Jenkins, like Abbott, do not possess the communication prowess of Cuomo or Newsom.