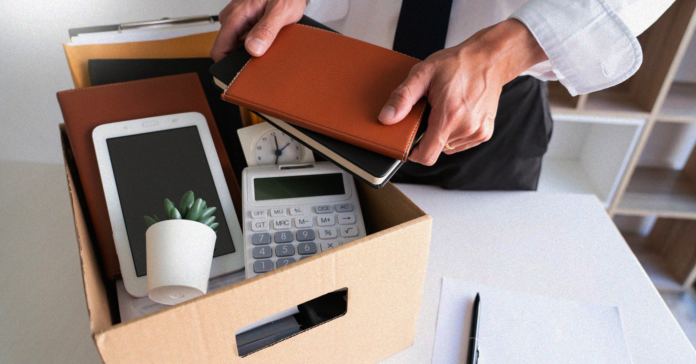 Update:
The Federal Emergency Management Agency on Sep. 9 informed the Texas Workforce Commission that funding for the Lost Wages Assistance Program is running out. TWC had warned this day would be coming, indicating FEMA controlled the limited funding and its end date.
Read the full story here: Trump's Extra $300 in Weekly Unemployment Aid Runs Out as More Texans Lose Jobs
---
Unemployed Texans who are out of work due to the pandemic have received the first three weeks of the extra $300 per week in benefits allowed for in the executive order President Donald Trump enacted when Congress failed to reach agreement on a new stimulus package. Another two weeks of the extra benefit are on the way.
As of Monday, Texas was one of only six states to have begun paying the extra benefits, which are being funded out of disaster assistance from the Federal Emergency Management Agency. Forty-eight states are expected to take advantage of the program, but most will not be ready to begin payments until the end of this month.
The Texas Workforce Commission is having to request funding from the federal government weekly to continue the payments. TWC Spokesperson Cisco Gamez said approval has been received for the weeks of Aug. 22 and Aug. 29. TWC intends to continue the program until the funds run out, Congress agrees on a new bill or the program expires.
More than 56,750 Texans filed initial applications for unemployment relief last week. That was up from the approximately 52,300 first-time claims submitted the previous week.
Nationwide, there were 881,000 new claims filed last week. The latest applications bring the total amount of jobless claims to more than 58 million since the pandemic began. New claims have fallen steadily since the high of 6.8 million in late March. About 30 million people continue to receive benefits.
What you need to know if you are out of work
If you are newly unemployed, it is important that you apply for benefits as soon as possible because eligibility begins the week you apply. You will not be paid benefits for weeks before you apply.
How to apply
Apply for benefits in one of two ways:
Apply online at Unemployment Benefit Services by selecting "Apply for Benefits." Information about applying online is available in the Applying for Unemployment Benefits Tutorial.
Call a Tele-Center at 800-939-6631 and speak to a customer service representative.
Information you will need to apply
Your last employer's business name, address and phone number.
The first and last dates (month, day and year) you worked for your last employer. If you worked for your last employer on more than one occasion, provide the most recent employment dates.
Number of hours worked and pay rate if you worked the week you apply for benefits (Sunday through Saturday).
Information about the normal wage for the job you are seeking.
Alien Registration Number (if you are not a U.S. citizen).