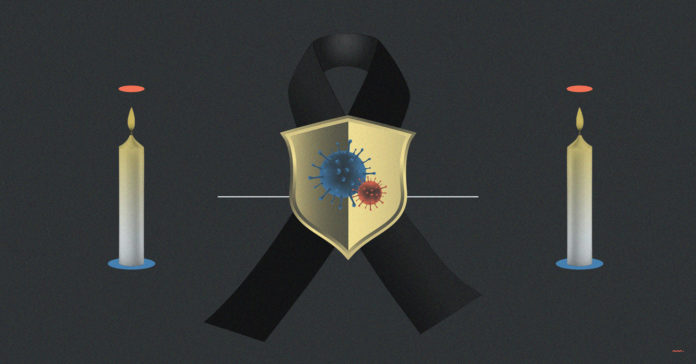 The Combined Law Enforcement Association of Texas asked Gov. Greg Abbott nicely in spring to declare COVID-19 as a presumptive illness that qualifies as a line of duty death for first responders in Texas. Six months later, 39 Texas peace officers are dead from COVID-19, and CLEAT is no longer asking nicely.
"They couldn't shelter in place. They were directed to go to work. They had no other choice. They did their duty, and now we've turned our back completely on them," Executive Director Charley Wilkinson said. 
Wilkinson says all that was ever asked for and wanted was for them to be treated fairly. He says it is unfair and unjust to force officers, their families and their departments to prove they were on duty when they contracted COVID-19.
"You don't ask a coal miner how they got black lung," he said.
Declaring COVID-19 as a presumptive illness would eliminate questions about whether officers are eligible for insurance and worker's compensation benefits. It would also ensure that police officers who die from the disease are listed on the Texas Police Officers Memorial.
In March, Abbott waived certain provisions in state law to allow public safety employees who contract the virus to be reimbursed for some expenses stemming from medical treatment. But Abbott's waiver did not designate COVID-19 as a presumptive illness for first responders.
Wilkinson says numerous state lawmakers from both sides of the aisle have stepped forward to say they will sponsor or support legislation in 2021 to accomplish what CLEAT is seeking, but that doesn't help right now.