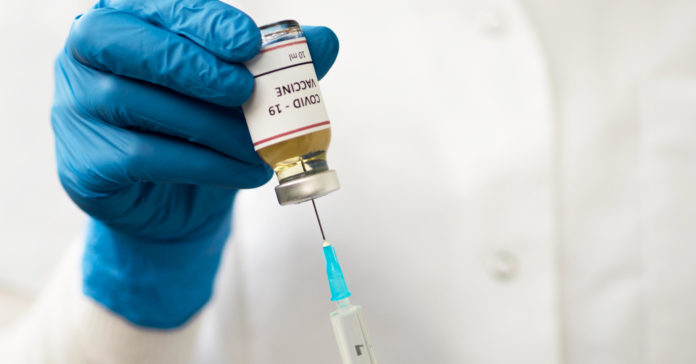 Even though we don't know for sure when a COVID-19 vaccine will be available, Texas health officials are already ramping up distribution efforts. The Centers for Disease Control and Prevention have put states on notice to be ready for distribution in the fall.
"DSHS is actively planning for COVID-19 immunization distribution in partnership with the CDC. Final plans will depend on the formulation of the vaccine and the distribution schedule once one or more vaccines are approved. Health care providers interested in administering the COVID-19 immunization should register with ImmTrac2, the Texas immunization registry," said a Texas Department of State Health Services spokesperson in a KXAS TV story.
Since the CDC's letter, however, there have been a host of conflicting reports about when we should expect to see a vaccine.
Renowned Baylor College of Medicine epidemiologist and vaccine researcher Dr. Peter Hotez told the Houston Chronicle this week that he doesn't see a path for having a vaccine ready next month.
"If you're talking about October 2021, not 2020, then I'm very optimistic," he said. "I think we'll have several vaccines by October 2021, which is impressive."
Dr. Anthony Fauci also disputes the quick timeline.
"It's unlikely we'll have a definitive answer" by the Nov. 3 election, the director of the National Institute of Allergy and Infectious Diseases said last week. 
When there is a vaccine, Texas-based pharmaceutical distributor McKesson Corp. will be responsible for getting it to state and local health departments, doctors and other health care facilities.
First in line for the shots will be first responders and others on the front lines of the pandemic as well as people in nursing homes and other high-risk individuals. The general public isn't likely to have access until the middle of 2021 or later, according to one authority figure.
"If you're asking me when is it going to be generally available to the American public so we can begin to take advantage of the vaccine to get back to our regular life, I think we're probably looking at third … late second quarter, third quarter 2021," CDC Director Dr. Robert Redfield told a senate panel Wednesday. 
In the meantime, health care providers who want to get prepared can register to administer the vaccine at the DSHS registry.