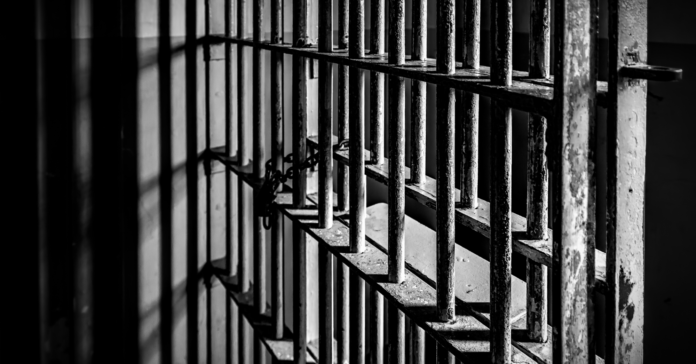 One Texas prisoner has tested positive for COVID-19 and is being treated at a hospital in Galveston. The 37-year-old man is now medically isolated after reporting shortness of breath and a cough Saturday at Lychner State Jail, the Texas Department of Criminal Justice (TDCJ) announced Tuesday.
A drug abuse counselor who works with inmates at a prison in Richmond was diagnosed a few days ago, the TDCJ announced Monday. So far, no one who interacted with him has symptoms.
The TDCJ has taken action to prevent the coronavirus' spread among its 140,000 inmates, who are housed in more than 100 facilities.
Prisoners will be allowed unlimited access to soap. Handwashing remains one of the most effective methods of limiting spread.
Prisons will begin screening corrections officers and incoming inmates for fevers.
Gov. Greg Abbott has suspended visitations and volunteers, and TDCJ has extended phone privileges to make up for it. Abbott also waived inmates' health care fees, the Texas Tribune reported.
Prison reform advocates say this is not enough to adequately fight possible contagion. They've called for limited movement within prisons and releasing inmates who are near their parole dates.
"The contagion is a matter of when, not if, and we want to make sure that TDCJ is taking steps immediately to reduce the population and not wait until the first case arrives," said Doug Smith, senior policy analyst at the Texas Criminal Justice Coalition, told USA Today.
Some facilities have moved into the release phase. Texas jails (not prisons) join California, New York, Ohio and more in sending home certain inmates early. The offenders are low-level, non-violent offenders, or the elderly and sick.
Texas may not be just letting people out. There are calls from law enforcement not to bring people to jail in the first place. Collin County Sheriff Jim Skinner wrote a letter to local law enforcement asking officers to stick to citations instead of sending people to jail, where they may catch or spread infection.
"I ask you to use your best judgment on arrests and transports to the county jail," Skinner wrote. "Would you arrest if you and your staff had to take custody of and care for the person?"
He is not alone. Harris County Sheriff Ed Gonzales has asked police to not bother with low-level arrests for the same reason. Bexar County Sheriff Javier Salazar followed suit. The goal is to limit the exposure of the incarcerated to the virus, even if it means arresting fewer people for less serious crimes.
What else can Texas prisons do to keep people safe?
Well, it's hard to practice social distancing while incarcerated. But limiting movement within buildings could help.
And prisons are in the same boat as state governments when it comes to acquiring medical supplies.
"Respirators, ventilators, all of the equipment — try getting it yourselves," is what President Donald Trump said to a group of governors, according to a recording made available to the New York Times.
Thus far Trump has resisted calls to invoke the Defense Production Act to force the manufacture of more masks and other supplies, though FEMA is prepared to distribute their strategic reserve. FEMA administrator Peter Gaynor has encouraged state officials to try and buy their own supplies for reimbursement.
Texas' incarceration rate is the seventh highest in the U.S., the Texas Standard reported.

In Travis County, as many as 20 jail inmates are being monitored for COVID-19 and are isolated, the sheriff's office said Wednesday.