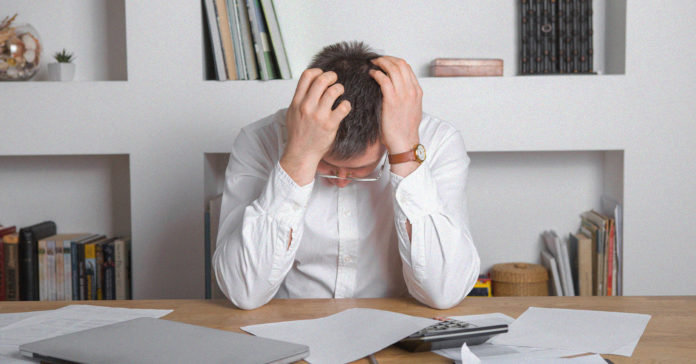 First-time claims for Texas unemployment benefits totaled 33,757 last week, the fewest filings since the pandemic began. More than 3.7 million Texans have sought jobless benefits in the last seven months. Nationally, first-time claims fell last week to 751,000. That is about 40,000 fewer claims than the week before and the lowest total since March, according to the Labor Department.
"New unemployment claims are lower, but hardly in the realm where we can take a great deal of reassurance from the present situation or near-term outlook," warned Mark Hamrick, senior economic analyst for Bankrate. "There are still some 22.6 million individuals receiving some form of unemployment compensation in the latest week, enough to fill a major American city, some of whom are trying to provide for family members."
Starting Nov. 1, the Texas Workforce Commission is reinstating the work search requirement for Texans receiving unemployment.
Searching for work is a federal requirement to receive unemployment benefits and cannot be waived for people at higher risk for contracting COVID-19, such as those over 65, according to TWC spokesperson Cisco Gamez. The only circumstances for which the requirement can be waived is for people who have a definite return to work date and those who are members of a local union hiring hall.
"Work search can be done virtually and can be conducted safely from home, and there are many jobs available that allow for accommodations for people at risk for COVID-19," Gamez said.
To comply with the work search requirement, you will need to register at Workintexas.com, keep a work search log and certify that you have completed work searches during your first payment request after Nov. 15 and each subsequent payment request. TWC can ask to review your work search log at any time. The log should include specific information about the actions taken to find a job and the dates they were completed. 
What you need to know if you are out of work
If you are newly unemployed, it is important that you apply for benefits as soon as possible because eligibility begins the week you apply. You will not be paid benefits for weeks before you apply.
How to apply
Apply for benefits in one of two ways:
Apply online at Unemployment Benefit Services by selecting "Apply for Benefits." Information about applying online is available in the Applying for Unemployment Benefits Tutorial.
Call a tele-center at 800-939-6631 and speak to a customer service representative.
Information you will need to apply
Your last employer's business name, address and phone number.
The first and last dates (month, day and year) you worked for your last employer. If you worked for your last employer on more than one occasion, provide the most recent employment dates.
Number of hours worked and pay rate if you worked the week you apply for benefits (Sunday through Saturday).
Information about the normal wage for the job you are seeking.
Alien Registration Number (if you are not a U.S. citizen).