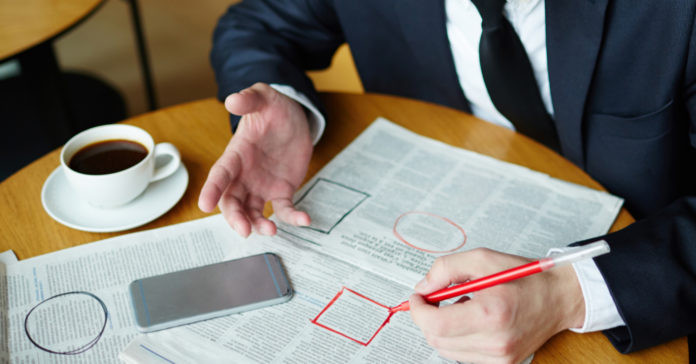 Unemployed Texans have begun receiving the extra $300 a week President Donald Trump approved earlier this month. Cisco Gamez with the Texas Workforce Commission says the state has already paid out more than $300 million in extra benefits to 259,000 Texans.
Texas, Louisiana and Arizona are the only states to have begun paying out the additional money. Forty other states have been approved to participate but are not expected to have their programs up and running until September.
The initial payment period was for the three weeks ending Aug. 1, Aug. 8 and Aug. 15. TWC will on a weekly basis ask the federal government for authorization to continue the payments until the funding ends, the program expires or Congress agrees on a new federal stimulus package. Trump issued his executive order when negotiations broke down between Democrats and Republicans.
To be eligible for the extra $300 a week, you must be unemployed or underemployed and receiving at least $100 a week in benefits. Approximately 350,000 jobless Texans will not qualify because they fall below that $100 threshold.
For those who are eligible, TWC will automatically generate the extra payment. There is nothing for you to do other than continue to submit your request for payment to the TWC every two weeks.
Gamez does caution that the federal government's payment schedule is slightly different than schedule TWC follows.
"The difference in payment schedule will appear as if you are missing a payment, but you are not," said Gamez. 
"The Texas Workforce Commission can only pay the lost wages assistance benefits from FEMA [Federal Emergency Management Agency] funds and we have no control over when those federal funds will be disbursed or how much funding will be provided by FEMA."
The president's plan originally envisioned $400 of extra weekly unemployment benefits. The federal government was to cover $300 of that total, with states having to pick up the remaining $100, which Texas has said no to.
More than 52,300 Texans filed first-time applications for unemployment assistance last week. Since mid-March, Texas has recorded almost 3.3 million unemployment claims and paid out more than $26 billion in benefits.
Nationwide, jobless claims are holding steady for a second week in a row. According to the Department of Labor, just over 1 million workers filed jobless claims last week, a decrease of 98,000 from the previous week's revised level. 
What you need to know if you are out of work
If you are newly unemployed, it is important that you apply for benefits as soon as possible because eligibility begins the week you apply. You will not be paid benefits for weeks before you apply.
How to apply
Apply for benefits in one of two ways:
Apply online at Unemployment Benefit Services by selecting "Apply for Benefits." Information about applying online is available in the Applying for Unemployment Benefits Tutorial.
Call a Tele-Center at 800-939-6631 and speak to a customer service representative.
Information you will need to apply
Your last employer's business name, address and phone number.
The first and last dates (month, day and year) you worked for your last employer. If you worked for your last employer on more than one occasion, provide the most recent employment dates.
Number of hours worked and pay rate if you worked the week you apply for benefits (Sunday through Saturday).
Information about the normal wage for the job you are seeking.
Alien Registration Number (if you are not a U.S. citizen).