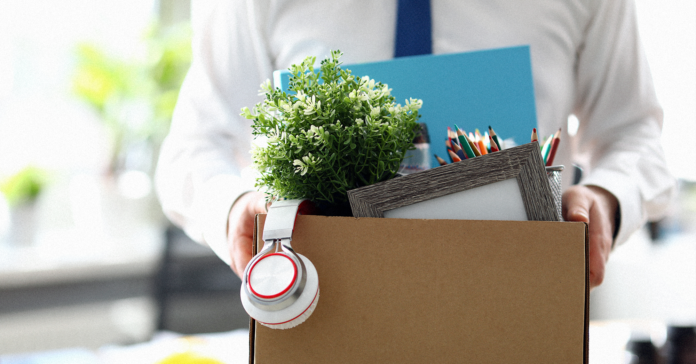 UPDATE: The Texas Workforce Commission says it will not be attempting to collect unemployment overpayments that were the result of TWC error. Incorrect payments made due to mistakes by filers will still be owed back to the state.  
---
First-time unemployment claims jumped 21% last week. With bars closed again to in-person service, restaurants scaled back to 50% occupancy and COVID-19 raging in Texas, more than 117,000 people were sent to the unemployment line in the week that ended July 4. It was the second week in a row for an uptick in filings.
Nationwide, more than 1.3 million residents applied for jobless benefits last week, according to the Associated Press. Another 1 million people filed last week under a separate program that for the first time provides help for self-employed and gig workers.
"A full recovery in the labor market is going to be a multi-year process, and we think the resurgence in COVID-19 infections raises the risk that there will be a pause in the progress," Oxford Economics Chief U.S. Economist Gregory Daco told the AP.
Since the start of the pandemic, the Texas Workforce Commission has paid out $16.9 billion in benefits. About $32 million of that represents overpayments TWC is now attempting to get back from recipients.
"An overpayment is caused when individuals receive unemployment benefits that they were not eligible to receive," said TWC spokesperson Cisco Gamez in a Facebook Live media briefing earlier in the week. "There are a variety of reasons why overpayments can and might happen, but TWC is required by law to collect overpaid funds."
Some of the reasons for overpayments include failure to report earnings or reporting earnings incorrectly, incorrect calculations of benefit level, false information about reasons for job separation, reversal of eligibility due to an appeal.
Jobless Texans are currently exempt from having to search for work to maintain their benefits. TWC has delayed that requirement for now.
What you need to know if you are out of work
If you are newly unemployed, it is important that you apply for benefits as soon as possible because eligibility begins the week you apply. You will not be paid benefits for weeks before you apply.
The $2 trillion federal stimulus bill includes an additional $600 a week in unemployment benefits for four months and aid for freelancers and others who do not usually qualify for unemployment assistance. In addition, there is financial help available for the self-employed.
If your last job was for a temporary agency or staff leasing company, you may still qualify, but there are additional requirements.
How to apply
Apply for benefits in one of two ways:
Apply online at Unemployment Benefit Services by selecting "Apply for Benefits." Information about applying online is available in the Applying for Unemployment Benefits Tutorial.
Call a Tele-Center at 800-939-6631 and speak to a customer service representative.
Information you will need to apply
Your last employer's business name, address and phone number.
The first and last dates (month, day and year) you worked for your last employer. If you worked for your last employer on more than one occasion, provide the most recent employment dates.
Number of hours worked and pay rate if you worked the week you apply for benefits (Sunday through Saturday).
Information about the normal wage for the job you are seeking.
Alien Registration Number (if you are not a U.S. citizen).
For more information, check out Texas Unemployment Resources on RA News.